Cypress
---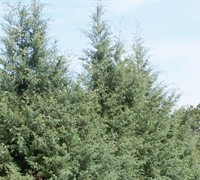 Carolina Sapphire Cypress - Cupressus glabra 'Carolina Sapphire'
In Stock
(1)
Full Sun or Light Shade / 20-30'H x 10-15'W / An outstanding tall evergreen with smoke-grey foliage! / USDA Zones 7A-9B
$19.99
$12.97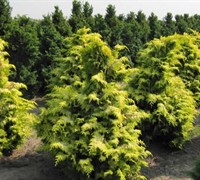 Crippsii Golden Hinoki Cypress
In Stock
Full Sun / Lt Shade / 12-15'H x 6-7'W / One of if not the best golden conifers! / USDA Zones: 5A-8B
$34.99
$26.97
Gold Mop Cypress - Chamaecyparis pisifera 'Gold Mop'
In Stock
Sun or Light Shade / 5-6'H x 5'W / Stunning, shaggy, bright golden foliage on this super hardy dwarf! Grows / USDA Zones 5A-1...
$29.99
$19.97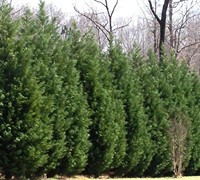 Leyland Cypress - Cupressocyparis leylandii
In Stock
Full Sun / 30-40'H x 8-10'W / A fast growing evergreen conifer useful for creating screens / USDA Zones 6A-10A
$21.99
$9.97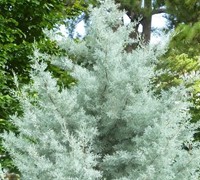 Silver Smoke Arizona Cypress - Cupressus glabra 'Silver Smoke'
In Stock
(1)
Full Sun / 15-30'H x 8-12'W / The most striking silver--blue-grey foliage of any cypress on the market! USDA Zones 7-9.
$59.99
$32.97
You may also be interested in...
New Arrivals at Gardener Direct: