Vines for Winter Color
---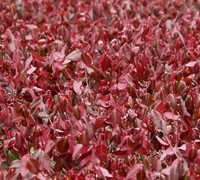 Euonymus 'Coloratus' - Purple Winter Creeper
In Stock
Full Sun or Full Shade / 10-12"H x 24"+W / One of the toughest groundcovers! / Burgundy purple in winter! / Zones 4A-9B.
$74.97
$59.97
Hedera algeriensis 'Gloire de Marengo' - Variegated Algerian Ivy
In Stock
Shade or Part Shade / 6-8"H x 24"+W / Bright, glossy, green and white leaves on a fast spreader! / Zones 7-10.
$89.99
$49.97
You may also be interested in...
New Arrivals at Gardener Direct: