Shrubs - Fragrant & Scented
---
Japanese Boxwood - Microphylla japonica ' Japanese'
In Stock
Great for hedges, entryways, corners, foundations shrubs, and topiary specimens. 5-6'H x 4-6'W / Full or Mostly Sun / USDA Zo...
$24.99
$19.97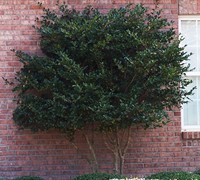 Wavy Leaf Ligustrum - Ligustrum japonica 'Recurvifolium'
In Stock
(1)
Full Sun or Part Shade / 6-12'H x 6-10'W / Makes a quick hedge or small evergreen tree / USDA Zones 7A-10A
$29.99
$19.97
Olive Martini™ Elaeagnus - Silverthorn
In Stock
Full to Mostly Sun / 10-15'H x 10-15'W / This plant has it all: Colorfull foliage, fragrant flowers, sweet edible berries. / ...
$29.99
$19.97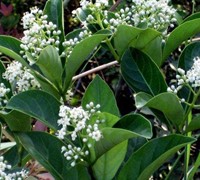 Suspensum Viburnum - Viburnum suspensum 'Sandankwa'
In Stock
Beautiful clusters of white to pink flowers in spring and summer. Red berries appear in fall. 8-12'H x 8-15'W / Full to Filt...
$42.99
$33.97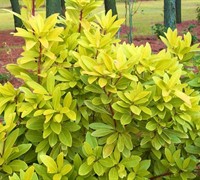 Florida Sunshine Anise - Illicium parviflorum 'Florida Sunshine'
In Stock
(2)
Shade or Part Shade / 5'H x 4-5'W / Screaming yellow foliage brightens up the garden year round! / USDA Zones 7-9.
$32.99
$24.97
You may also be interested in...
New Arrivals at Gardener Direct: