Japanese Maple Trees
---
Japanese Maples - All
Japanese Maple - Weeping
Japanese Maples - Upright
Japanese Maples - Red / Dark Leaf
Japanese Maples - Green Leaf
Japanese Maple - Variegated
Japanese Maples - Sun Tolerant
Japanese Maples 1-5 Feet
Japanese Maples 6-10 Feet
Japanese Maples 11-15 Feet
Japanese Maples 16-20 Feet
Japanese Maples 21 Feet +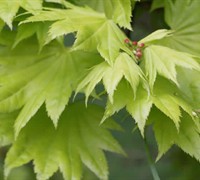 Golden Full Moon Japanese Maple - Acer shirasawanum 'Aureum'
In Stock
Large golden-chartruese orbicular leaves and brilliant fall color! Grows 15-20'H x 15-20'W. Full Sun/Pt Shade. Zones 5-9.
$249.99
$177.97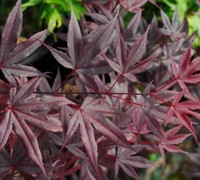 Moonfire Japanese Maple
In Stock
Tolerates and holds its color well in full sun! Grows 12-14'H x 10-12'W. Full Sun/Part Shade. USDA Zones 6A-8B (9?)
$179.99
$123.97
You may also be interested in...
New Arrivals at Gardener Direct: