Cryptomeria Shrubs
Cryptomeria, or Japanese Cedar, are evergreen plants of various shapes and sizes that have many uses in North American landscapes. Our cryptomeria are grown in containers, assuring you will get a healthy plant with a full root system. To enhance their ability to adapt to their new home in your garden, we regularly prune and feed our plants for plant health and to promote branching for a denser habit. Please email: team@gardenerdirect.com if you do not see the plant you are interested in.
---
Dwarf Global Japanese Cedar - Cryptomeria japonica 'Globosa Nana'
(3)
Sun or Part Shade / 4-5'H x 4-5'W / No pruning necessary to achieve its globe shape! Grows / USDA Zones 6-9
$26.99
$19.97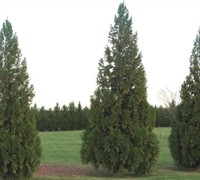 Radicans Japanese Cedar - Cryptomeria japonica 'Radicans'
Sun or Part Shade / 40-50'H x 10-12'W / Fast growing and perfect for evergreen screening! / USDA Zones 5A-9A
$29.99
$17.97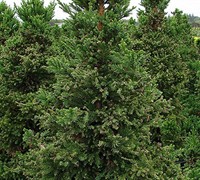 Black Dragon Cryptomeria - Japanese Cedar
Full Sun / 6-7'H x 3-4'W / Deep green irregular foliage makes an interesting specimen / USDA Zones: 5A-9B
$69.99
$49.97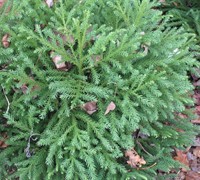 Gyokuryu Cryptomeria
Unique textured bright green foliage. Copper-bronze cast during cooler season! Grows 2-4'H x 3-4'W / Full Sun or Half Sun / U...
$34.99
$24.97
You may also be interested in...
New Arrivals at Gardener Direct: