Terra Nova Plant Collection
---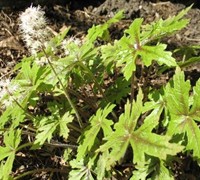 Pacific Crest Tiarella - Foam Flower
In Stock
Shade / 4" (12")H x 36"W / White flowers in Spring / Glossy Green Foliage with Deep Purple veination / Zones: 4-9
$24.99
$18.97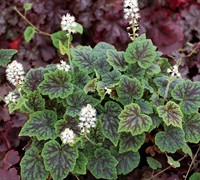 Appalachian Trail Tiearella - Foam Flower
In Stock
Shade / 4" (12")H x 36"W / White flowers in Spring / Green leaves with Deep Purple splatter / Zones: 4-9
$24.99
$18.97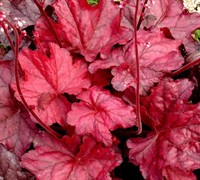 Fire Chief Heuchera - Coral Bells
In Stock
Mounded, glowing red foliage might cause you to call the Fire Chief! Pink and white flowers Spring-Fall. 1'H x 1-2'W / Shade ...
$19.97
$14.97
Paprika Heuchera Coral Bells
In Stock
Part Shade / 8" (12")H x 16"W / White Flowers in Spring / Cherry Coral Foliage aging to Amber / Zones: 4-9
$17.99
$13.97
You may also be interested in...
New Arrivals at Gardener Direct: