Juniper Groundcovers
---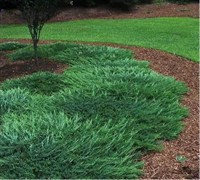 Bar Harbor Juniper
In Stock
(2)
Full Sun / 4-6"H x 6'+W / Fast spreading on slopes; grows uphill and downhill! / Silvery-purple in Winter / Zones 3A-9B
$26.99
$19.97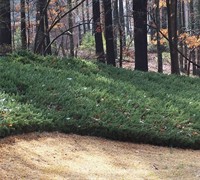 Blue Pacific Juniper
In Stock
(3)
Full Sun / 6-10"H x 6-12'W / Excellent for erosion control on large embankments and slopes / Zones 3A-9B.
$25.99
$19.97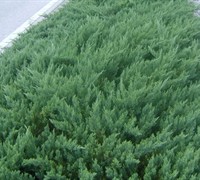 Parsoni Juniper - Juniperus davurica 'Parsonii'
In Stock
Full Sun / 1-2'H x 6-10'W / One of our favorite Junipers for use on slopes or as a border / Zones 4A-10A.
$29.99
$19.97
Blue Rug Juniper
In Stock
(1)
Full Sun or Light Shade / 2-3"H x 5-6'W / The lowest growing spreading juniper! / Perfect under small trees / Zones 5A-10B.
$29.99
$19.97
You may also be interested in...
New Arrivals at Gardener Direct: