Product Details
Juniperus Horizontalis 'Wiltonii' is a moderate growing groundcover plant that can be grown in USDA Plant Hardiness Zones 5A through 5A. It matures to an average height of 1 inch to 1 foot and an average width of 3 feet to 4 feet, depending on climate and other environmental factors. It prefers growing in a location that provides full sun and grows best when planted in sand soil that is well drained. The foliage is blue in color. It attracts visual attention and is resistant to deer. If you like fragrance, Juniperus Horizontalis 'Wiltonii' has fragrant foliage.

Blue Rug Juniper can be useful in the landscape in mass plantings and also in rock or xeriscape gardens.
---
More about Blue Rug Juniper...
Blue Rug Juniper is one of the lowest growing of all the ground hugging juniper. It grows to only a few inches tall at most and creeps to about 4 to 6 feet in width over time. The trailing branches form a dense, dark blue-green mat that turns an attractive purplish-bronze during winter.
Blue Rug is commonly used for mass planting as a turf substitute, on slopes or embankments, in rock gardens and planter boxes, under or around tall shrubs or small trees, or cascading over a wall. It is perfectly suited for underplanting lace-leaf Japanese maples.
Helpul Related Articles provided by Our Experts...
How Many Groundcover Plants Does It Take To Fill A Space Or Area?
How To Measure For Total Square Feet Of A Planting Space Or Area
How To Space And Lay Out Groundcover Plants In A Planting Area
How To Plant Groundcover Plants
How To Care For Newly Planted Groundcover Plants
---
Find Just the Right Groundcover for Just the Right Spot

Works great with: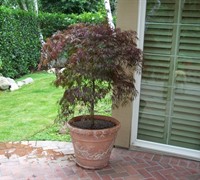 Tamukeyama Japanese Maple
$113.97
$80.97
Variegated Liriope
$26.97
$18.97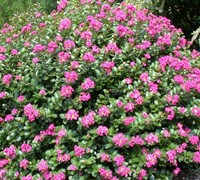 Pocomoke Dwarf Crape Myrtle
$57.97
$44.97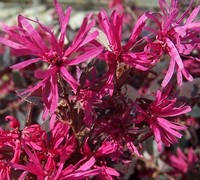 Purple Diamond Loropetalum
$44.99
$39.97
Customer Reviews
5
out of 5 stars from
1
total customer reviews
1 reviews
0 reviews
0 reviews
0 reviews
0 reviews
Most Helpful Reviews
Beautiful Plants
March 13th 2014
by Cecily - Mcdonough, Georgia
The plants arrived in great condition and me and my husband absolutely love them!
Reply from Gardener Direct:
Thanks Cecily! We are glad you enjoyed your plants!
New Arrivals at Gardener Direct: