Viburnum Shrubs
---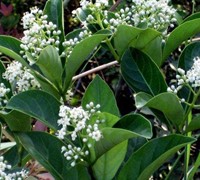 Suspensum Viburnum - Viburnum suspensum 'Sandankwa'
In Stock
Beautiful clusters of white to pink flowers in spring and summer. Red berries appear in fall. 8-12'H x 8-15'W / Full to Filt...
$24.99
$19.97
Chinese Snowball Viburnum - Viburnum macrocephalum
In Stock
(3)
Sun or Part Shade / 8-10'H x 6-10'W / Gorgeous, huge, white flower clusters cover the branches in spring! / USDA Zones 6A-9B
$67.99
$59.97
You may also be interested in...
New Arrivals at Gardener Direct: