Product Details
Chinese Snowball Viburnum is a moderate growing shrub that can be grown in USDA Plant Hardiness Zones 6A through 6A. It matures to an average height of 10 feet to 12 feet and an average width of 6 feet to 8 feet, depending on climate and other environmental factors. It prefers growing in a location that provides full sun and grows best when planted in sand soil that is well drained. In the spring Chinese Snowball Viburnum produces white flowers. The foliage is medium green in color. It attracts visual attention and is resistant to deer.

Chinese Snowball Viburnum can be useful in the landscape along woodland borders and also in theme gardens.

More about Chinese Snowball Bush
Noteworthy Characteristics
There simply aren't too many flowering shrubs that rival the Chinese Snowball Viburnum when in full bloom. In spring, Snowball Viburnum produces an abundance of giant, snowball-like, white flower clusters that are 6 to 8 inches in diameter! The flower clusters nearly cover all the branches on this shrub or small tree which grows 10 to 15' tall with an equal spread. Flowers are useful both fresh or dried in bouquets. The Chinese Snowball Viburnum is a Georgia Gold Medal winner that deserves a spot in every landscape where it will grow: USDA Zones 6A-9B.
Uses
Single Specimen, Groupings, Flowering Shrub Borders, Shrub Borders, Natural Hedge, Screen, Home Foundations, Espalier (grown flat against a wall),
Culture
The Snowball Viburnum is very easy to grow when planted in a location that provides well-drained but moist soils and sun or partial shade. It is very low maintenance requiring little if any pruning. It will tolerate dry spells but in severe drought it will benefit from supplemntal irrigation.
---

Helpful Planting & Care Tips Provided By Our Experts...
---
Put Abundant Color in Your Landscape Year Round With...

Works great with: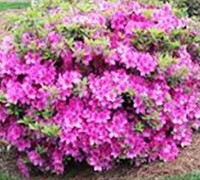 Autumn Amethyst Encore Azalea
$31.92
$29.97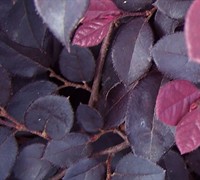 Purple Pixie Loropetalum
$48.97
$34.97
Eleanor Taber Indian Hawthorne
$48.97
$43.97
Customer Reviews
5
out of 5 stars from
3
total customer reviews
3 reviews
0 reviews
0 reviews
0 reviews
0 reviews
Most Helpful Reviews
i love viburnum
May 8th 2015
by Mary - Saint Louis, Missouri
Have been trying to locate this variety for a while, not available in local nurseries, thrilled to find it at ToGoGarden!!
Chinese Snowball Viburnum
May 22nd 2014
by Elizabeth - Oklahoma City , Oklahoma
Product arrived in great condition. Thank you!
Blooming beautifully the first year!
April 18th 2014
by Diana - Southlake, Texas
Blooming lavishly and beautifully the first year, despite unexpected frosts which kills the first buds!
New Arrivals at Gardener Direct: