Liriope Grass
---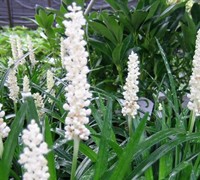 Monroe White Liriope
In Stock
Shade or Part Shade / 12-18"H x 12-18"W / Gleaming white flower panicles on this lesser seen Liriope! Zones 6A-10B
$100.97
$71.97
Evergreen Giant Liriope
In Stock
Sun or Shade / 18"H x 24"W / Forms large mounded clumps of dark green foliage and purple flowers / Zones 6A-10B.
$24.99
$19.97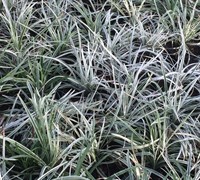 Silver Dragon Liriope
In Stock
Sun or Shade! / 10-15"H x 12"+W / Beautiful silver and white variegated leaves. Spread vigorously. / Zones 4A-10B.
$83.99
$74.97
You may also be interested in...
New Arrivals at Gardener Direct: