Hemerocallis - Daylily
---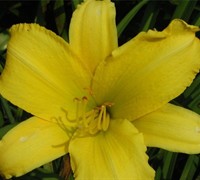 Hemerocallis 'Happy Returns' - Daylily
In Stock
Profusion of lemon yellow flowers on dwarf plants! Grows 15-18"H x 15-18"W. Full Sun/Part Shade. USDA Zones 3-9.
$23.99
$16.97
Hemerocallis 'Stella De Oro' - Stella De Oro Daylily
In Stock
Repeat blooms for up to 5 months! Grows: 15-18"H x 18-24"W. Full Sun. USDA Zones
$19.99
$18.97
You may also be interested in...
New Arrivals at Gardener Direct: