Product Details
Autumn Ivory Encore Azalea is a moderate growing shrub that can be grown in USDA Plant Hardiness Zones 7A through 7A. It matures to an average height of 2 feet to 3 feet and an average width of 2 feet to 3 feet, depending on climate and other environmental factors. It prefers growing in a location that provides full sun and grows best when planted in loam soil that is well drained. In the spring Autumn Ivory Encore Azalea produces white flowers. The foliage is dark green in color. It attracts butterflies and is resistant to heat.

Autumn Ivory Encore Azalea can be useful in the landscape along woodland borders and also in theme gardens.

---
More about Autumn Ivory Encore Azalea...
Noteworthy Characteristics
Autumn Ivory is a compact grower that bursts with huge quantities of bright white flowers spring, summer, and fall. Its dwarf size makes Autumn Ivory one the best Encore Azaleas for containers and foundation plantings. USDA Zones 7a-9b.
Uses
With a height of 2.5 feet and spread of 3 feet, Autumn Ivory is useful in foundation plantings, in small or large groupings in landscape beds, as an informal colorful hedge, or singularly in containers.
Culture & Care
Encore Azaleas prefer a an acid soil that contains plenty of organic matter and is well-drained. Encores will tolerate all-day full sun however will also tolerate some shade. Too much shade and flowering will be diminished. 5 hours or more of direct sun per day is recommended. A light pruning and feeding after the first bloom phase can help stimulate new growth and encourage heavier bud development.
---
---
With Flowering Shrubs You Can Have Year Round Color!
---

Works great with:
Autumn Embers Encore Azalea
$31.92
$29.97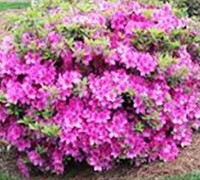 Autumn Amethyst Encore Azalea
$31.92
$29.97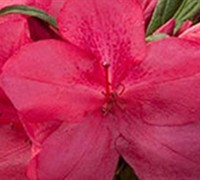 Autumn Jewel Encore Azalea
$26.97
$29.97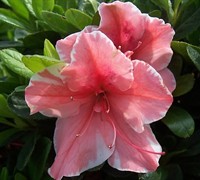 Autumn Sunburst Encore Azalea
$31.92
$29.97
Customer Reviews
5
out of 5 stars from
1
total customer reviews
1 reviews
0 reviews
0 reviews
0 reviews
0 reviews
Most Helpful Reviews
All the plants arrived in great shape
August 30th 2013
by Donna - Spring Branch, TX
I received my order of 15 azaleas yesterday. Even though the weather was in the high 90's here, all the plants arrived in great shape. I'll be planting them all this morning. Thank you.
New Arrivals at Gardener Direct: