Product Details
Ternstroemia Gymnanthera 'Leann' is a fast growing shrub that can be grown in USDA Plant Hardiness Zones 7A through 7A. It matures to an average height of 8 feet to 10 feet and an average width of 4 feet to 6 feet, depending on climate and other environmental factors. It prefers growing in a location that provides full sun and grows best when planted in sand soil that is well drained. The foliage is orange in color.

Leann Cleyera can be useful in the landscape in foundation plantings and also in theme gardens.
More about LeAnn Cleyera...
Noteworthy Characteristics
LeAnn Cleyera is a fast-growing, large shrub or small tree that features attractive, glossy evergreen foliage. The colorful new growth produced throughout the season emerges in shades of burgundy, orange and red. Cleyera is an excellent substitute for the disease-prone Red Tip Photinia.
Uses
Cleyera is useful in the landscape as an informal hedge, as a corner plant in foundation plantings, or as a background in landscape beds and islands. When lower branches are removed, Cleyera makes an outstanding tree form specimen.
Culture & Care Tips
Plant the Japanese Cleyera in a location that provides well-drained soil and full sun to part shade. No pruning is required however can be pruned for shaping. Very drought tolerant when established.
---

Helpful Planting & Care Tips Provided By Our Experts...
---
Put Abundant Color in Your Landscape Year Round With...
---

Works great with:
Soft Touch Holly
$32.99
$25.97
Blue Rug Juniper
$29.99
$19.97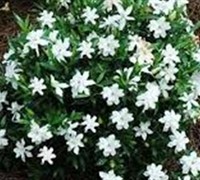 Creeping Dwarf Gardenia
$48.97
$43.97
Pink Muhly Grass
$24.99
$19.97
Seiryu Japanese Maple
$86.97
$61.97
Customer Reviews
5
out of 5 stars from
1
total customer reviews
1 reviews
0 reviews
0 reviews
0 reviews
0 reviews
Most Helpful Reviews
Strong and look forward to seen the result
May 25th 2015
by Harold - Covington, Georgia
This plant was beyond what I expected!
New Arrivals at Gardener Direct: