Vines - Low Maintenance
---
Creeping Fig
In Stock
Part Shade / 10'+H x 4-6'W / Quickly climbs and covers stone, stucco or brick walls for "live wall" effect! / Zones 8A-10B.
$24.99
$19.97
Coloratus Purple Winter Creeper
In Stock
Full Sun or Full Shade / 10-12"H x 24"+W / One of the toughest groundcovers! / Burgundy purple in winter! / Zones 4A-9B.
$86.97
$61.97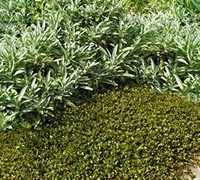 Muehlenbeckia axillaris 'Nana' - Little Leaf Creeping Wire Wine
In Stock
Sun or Part Shade / 2-4"H x 24"W / Teeny tiny evergreen leaves form a dense carpet / Zones 5A-11.
$75.97
$53.97
Confederate Jasmine
In Stock
Sun or Part Shade / 10-12'H x 3-4'W / Highly fragrant white flowers late spring through mid-Summer! / USDA Zones 7A-10B
$30.97
$21.97
You may also be interested in...
New Arrivals at Gardener Direct: