Product Details
Euonymus Fortunei 'Coloratus' is a fast growing groundcover plant that can be grown in USDA Plant Hardiness Zones 4A through 4A. It matures to an average height of 1 inch to 1 foot and an average width of 4 feet to 6 feet, depending on climate and other environmental factors. It prefers growing in a location that provides full sun and grows best when planted in sand soil that is well drained. The foliage is burgundy in color. It attracts visual attention and is resistant to deer.

Purple Winter Creeper can be useful in the landscape along woodland borders and also in rock or xeriscape gardens.
---
More about Purple Winter Creeper...
Purple Winter Creeper is one of the toughest groundcovers we've found. It will tolerate severe drought, severe heat or cold, and full sun or full shade. It has no insect or disease problems and deer and other animals don't like it.
In addition to its toughness, Purple Winter Creeper is a quite attractive vining plant. The handsome deep green foliage turns to burgundy-purple during the cool season, providing outstanding color in the winter landscape.
Purple Winter Creeper is an excellent choice for use under large shade trees or decks, where not much else will grow. It performs equally as well to cover a roadside ditch. If allowed, it will climb stone, brick, or stucco walls.
Helpul Related Articles Prvided by Our Experts...
How Many Groundcover Plants Does It Take To Fill A Space Or Area?
How To Measure For Total Square Feet Of A Planting Space Or Area
How To Space And Lay Out Groundcover Plants In A Planting Area
How To Plant Groundcover Plants
How To Care For Newly Planted Groundcover Plants
---
Find Just the Right Groundcover for Just the Right Spot

Works great with: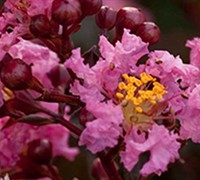 Delta Jazz Crape Myrtle
$55.97
$39.97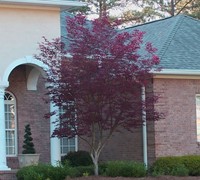 Bloodgood Japanese Maple
$123.97
$87.97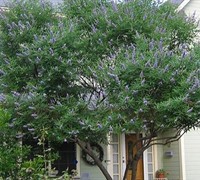 Chaste Tree
$48.97
$43.97
New Arrivals at Gardener Direct: