Trees - Columnar & Narrow
---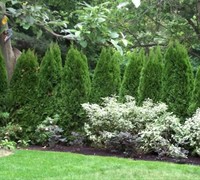 Emerald Green Arborvitae - Thuja occidentalis 'Emerald Green'
In Stock
(1)
Full Sun / 10-15'H x 3-4'W / Features attractive, dark emerald green foliage and a fast growth rate / USDA Zones 2A-8A.
$22.99
$16.97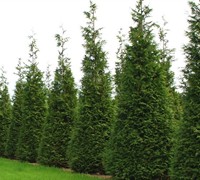 Steeplechase Arborvitae - Thuja x 'Steeplechase'
In Stock
(2)
Full Sun / 20-25'H x 5-6'W / The improved Green Giant Arborvitae more narrow and dense! / USDA Zones: 5A-9B
$29.99
$19.97
You may also be interested in...
New Arrivals at Gardener Direct: