Product Details

More about the Carolina Jasmine Vine...
The Carolina Jasmine Vine produces an abundance of pleasantly fragrant bright-yellow, bell-shaped flowers in late winter to early spring. It is a fast-growing, twining, evergreen vine that will grow or climb up to 12 feet in a relatively short period of time.
Carolina Jasmine is not too picky about soil. It will tolerate somewhat damp soils but is also exceptionally drought tolerant. It prefers growing in sun but will tolerate some afternoon shade.
Plant Carolina Jasmine along the top of fences, on a trellis, on a mailbox, over an arbor or any other structure that might benefit from or support the flowering vine.

Works great with:
Double Knock Out Red Rose
$34.97
$24.97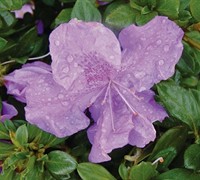 Autumn Lilac Encore Azalea
$29.99
$29.97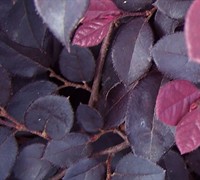 Purple Pixie Loropetalum
$48.97
$34.97
Customer Reviews
5
out of 5 stars from
3
total customer reviews
3 reviews
0 reviews
0 reviews
0 reviews
0 reviews
Most Helpful Reviews
My friend loved it
August 8th 2014
by Mary - Tallahassee, Florida
It was just beautiful
Reply from Gardener Direct:
Hi Mary - Thank you for taking the time to provide your review and we're happy that your friend enjoyed the gift! Let us know if there's ever anything else we can do for you. We're at your service!
Highly Impressed
June 1st 2012
by I'd - Somerville, TN United States
These plants came to me in a cardboard box packaged very carefully. Staples were used to fasten the plastic pots to the box for secure transit and the tops of the dampened soil were wrapped in paper and taped. They arrived in great shape. They look healthy & appear to suffer from NO stress whatsoever. For these Carolina Yellow Jasmine vines, metal tomato 'cages' were laid horizonal, and fastened down, in my mulch bed, to hopefully achieve a graduated linear effect in front of slightly taller red azaleas, which are in front of Mrs. G.G. Gerbing (even taller) white azaleas, which all surround a mature pecan tree...and Spencer is absolutely great!
Yellow jasmine
April 30th 2012
by John - Falls Church, VA United States
Hello, I was surprised at how quickly the order arrived and good quality of the packaging. The plants look great. Thanks, John Petracek
New Arrivals at Gardener Direct: