Product Details
---
More about Confetti Abelia...
Noteworthy Characteristics
Confetti Dwarf Abelia is one of the lowest maintenance and toughest plants in our trial garden. After three years of growing in our garden the shrubs have yet to be pruned, maintaining a dense, mounded form all on it's own. The variegated foliage of Confetti appears almost white during the warm season, then taking on a rosy-pink cast during the cool season. Midly fragrant, small white flowers that attract butterflies are produced during the summer. Confetti has shown excellent resistance to drought, disease, insects, and deer.
Uses
It's dense, mounding habit make Confetti Abelia a good selection for foundation plantings, around decks and patios, or as a groundcover on slopes or in landscape beds and borders.
Culture
Plant Confetti Abelia in locations that provide well-drained soils and full sun. Abelias do not like constantly soggy soil. Pruning is not required however can be done to maintain a more dense plant. Ceas pruning two months prior to the first typical frost date in your area.
---
Helpful Planting & Care Tips Provided By Our Experts...
How To Plant And Water Your New Shrub
---
Put Abundant Color in Your Landscape Year Round With...

Works great with: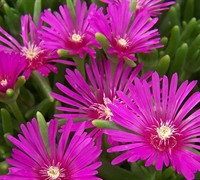 Delosperma cooperi - Purple Hardy Ice Plant
$24.99
$19.97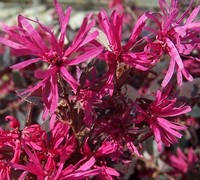 Purple Diamond Loropetalum
$44.99
$39.97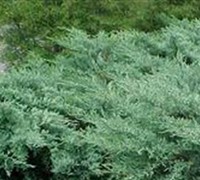 Grey Owl Juniper
$55.97
$43.97
Customer Reviews
5
out of 5 stars from
1
total customer reviews
1 reviews
0 reviews
0 reviews
0 reviews
0 reviews
Most Helpful Reviews
Confetti Dwarf Abelia
October 30th 2015
by Brooke - Raleigh, NC
Loving my Confetti Dwarf Abelia! Very impressed wit the quality and packing! Great Job! There was so damage at all and my plants seem to be doing great so far! Very pretty!
Reply from Gardener Direct:
Hi Brooke, Thank you for sharing your experience with ToGoGarden.com! We are so happy to know your Confetti Dwarf Abelia arrived safe, we put care into every order we ship! The Confetti Dwarf Abelia is a beautiful plant and we hope you are enjoying it! Please let us know if there is ever anything we can do for you!
New Arrivals at Gardener Direct: