Product Details
Double Red Knock Out Rose is a fast growing shrub that can be grown in USDA Plant Hardiness Zones 5A through 5A. It matures to an average height of 4 feet to 5 feet and an average width of 4 feet to 6 feet, depending on climate and other environmental factors. It prefers growing in a location that provides full sun and grows best when planted in sand soil that is well drained. In the spring Double Red Knock Out Rose produces red flowers. The foliage is dark green in color. It attracts butterflies and is resistant to drought.

Double Red Knock Out Rose can be useful in the landscape along woodland borders and also in rock or xeriscape gardens.

Works great with: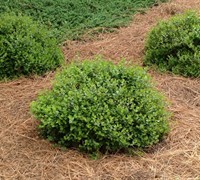 Rose Creek Dwarf Abelia
$46.97
$41.97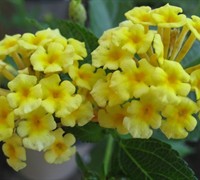 Chapel Hill Yellow Hardy Lantana
$24.99
$19.97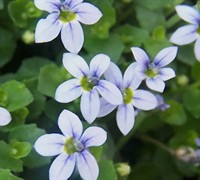 Blue Stars Creeper
$29.99
$24.97
Mojo Pittosporum
$24.99
$19.97
Customer Reviews
5
out of 5 stars from
2
total customer reviews
2 reviews
0 reviews
0 reviews
0 reviews
0 reviews
Most Helpful Reviews
Wonderful color
April 13th 2014
by Jean - Roanoke, Virginia
Roses looked great from the time that I planted them last year. They show new growth now and seem to have survived the winter with no problem. The color of the blooms and the number of blooms are impressive. They are planted between us and the next-door neighbors so you have two families in your corner on this one.
Double Red Knock Out Roses
October 28th 2012
by Anonymous - Chambersburg, PA United States
roses were delivered with blooms and 2 weeks after planting, the number of blooms have doubled - in Pennsylvania at the end of October
New Arrivals at Gardener Direct: