Product Details
Miscanthus Sinensis 'Little Zebra' is a moderate growing ornamental grass that can be grown in USDA Plant Hardiness Zones 5A through 5A. It matures to an average height of 3 feet to 4 feet and an average width of 4 feet to 6 feet, depending on climate and other environmental factors. It prefers growing in a location that provides full sun and grows best when planted in sand soil that is well drained. In the summer Little Zebra Grass produces cream flowers. The foliage is yellow in color. It attracts wildlife and is resistant to deer.

Little Zebra Grass can be useful in the landscape along woodland borders and also in rock or xeriscape gardens.
---
More about Little Zebra Grass...
Little Zebra Grass (Miscanthus sinensis) not only produces showy, eyecatching foliage with horizontal yellow stripes up and down the blades, the plant also grows silvery plumes in late summer, tinged with purple that remain attractive through winter. This dwarf grass only reaches 36 to 40 inches in height and forms a weeping mound.
Little Zebra Grass is very easy to grow. Plant it in locations that provide well-drained soils and full sun. A little shade is tolerated.
Just the looks of Little Zebra Grass makes it a perfect selections as a specimen anywhere in the sunny landscape. It can also be useful in small to large groups or in a straight or staggered row to form a border.
---

Works great with: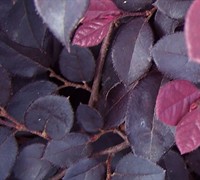 Purple Pixie Loropetalum
$48.97
$34.97
Bordeaux Dwarf Yaupon Holly
$27.97
$19.97
Blue Rug Juniper
$29.99
$19.97
Flirt Dwarf Nandina
$29.97
$20.97
Little Gem Dwarf Southern Magnolia
$88.97
$62.97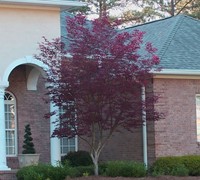 Bloodgood Japanese Maple
$123.97
$87.97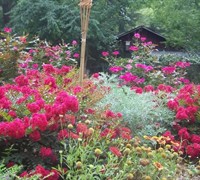 Razzle Dazzle Cherry Dwarf Crape Myrtle
$62.97
$44.97
Slender Hinoki Cypress
$32.99
$24.97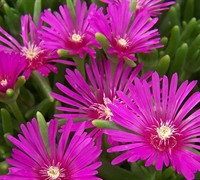 Delosperma cooperi - Purple Hardy Ice Plant
$24.99
$19.97
Bar Harbor Juniper
$24.99
$19.97
Hollywood Juniper
$55.97
$39.97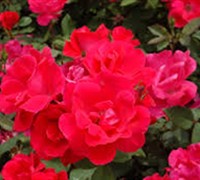 Original Red Knock Out Rose
$51.97
$46.97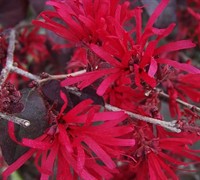 Ever Red Sunset Loropetalum
$34.97
$24.97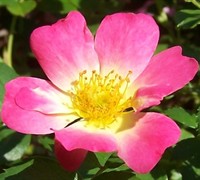 Pink Drift Rose
$32.97
$22.97
New Arrivals at Gardener Direct: