Product Details

More about Ever Red Sunset Loropetalum...
Noteworthy Characteristics
Ever Red Sunset Loropetalum is the first loropetalum we've seen that produces cherry red flowers, not pink or fuschia as are most other Lorpetalum flowers. The flowers are produced in spring and lightly and sporadically during summer and fall, contrasting wonderfully with the deep chocolate-burgundy foliage. The foliage is the deepest color of any Loropetalum we've seen.
Uses
Ever Red Sunset Loropetalum grows to about 6 feet tall with an equal spread making it an excellent selection for foundation plantings, in shrub borders, in small or large groupings in landscape beds, on slopes or embankments, as a small specimen tree, or as a natural or formal hedge.
Culture
Emerald Red Sunset Loropetalum is easy to grow and low maintance. Plant it in locations that provide well-drained soils and full sun to part shade. Though not picky about soil type, well drained and acidic soil is essential for this plant. Pruning is minimal unless you want to shear it into a more formal shape.
---

Helpful Planting & Care Tips Provided By Our Experts...
About Loropetalums & Care Tips
---
Put Abundant Color in Your Landscape Year Round With...

Works great with: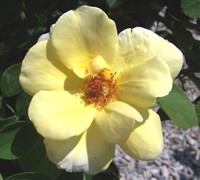 Sunny Knock Out Yellow Rose
$34.97
$24.97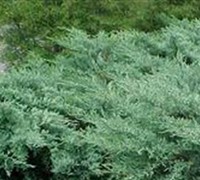 Grey Owl Juniper
$55.97
$43.97
Bar Harbor Juniper
$24.99
$19.97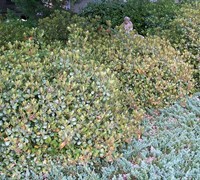 Snow White Indian Hawthorne
$25.97
$17.97
Customer Reviews
5
out of 5 stars from
2
total customer reviews
2 reviews
0 reviews
0 reviews
0 reviews
0 reviews
Most Helpful Reviews
Beautiful
May 20th 2014
by Josephine - Houston, Texas
Arrived in good condition. I planted it already and is doing well. I didn't know plants could be shipped through the mail, first time for me but will be buying more when I see something I want
Loropetalum 'Ever Red Sunset'
March 10th 2012
by John - Davidson, NC United States
Loropetalum arrived yesterday afternoon. I'm very pleased with the plant and the packing! It is now in the ground at its' new home. Thanks!
New Arrivals at Gardener Direct: