Product Details
More about the Carolina Sapphire Cypress...
Noteworthy Characteristics
Carolina Sapphire Cypress, also known as Arizona Cypress, is a fast-growing, graceful evergreen tree featuring outstanding, attractive silvery-blue lacy foliage that provides year round color and texture in the landscape. A super-fast grower to 30' tall and 10-15' wide.
Uses
Useful in landscape beds, islands and medians as screen, buffer, specimen, or in groups. Useful on the corners of tall homes or a building to frame the outside corners. Form is upright, broad and conical with weeping branchlets. An excellent selection to create a quick screen or buffer.
Culture
Carolina Sapphire Cypress is easy to grow in well-drained soils and full sun or light shade. It isn't fussy about soil type even growing in dense clay. No pruning is required unless you want to shear it for a more formal shape. Feed in spring with a well-balanced shrub and tree type fertilizer.
---
Helpful Planting & Care Tips Provided By Our Experts...
How To Plant A Tree On A Slope, Hill Or Embankment
How To Stake A Newly Planted Tree
---
See...
---


Works great with: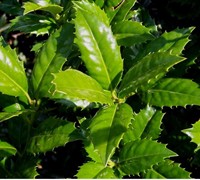 Mary Nell Holly
$57.97
$40.97
Little Gem Dwarf Southern Magnolia
$88.97
$62.97
Slender Hinoki Cypress
$32.99
$24.97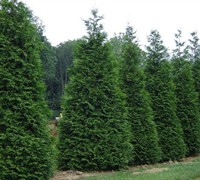 Green Giant Arborvitae
$29.97
$20.97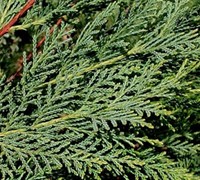 Leyland Cypress
$24.99
$19.97
Japanese Cleyera
$48.97
$37.97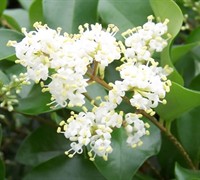 Wavy Leaf Ligustrum
$27.97
$19.97
Customer Reviews
4.5
out of 5 stars from
4
total customer reviews
2 reviews
2 reviews
0 reviews
0 reviews
0 reviews
Most Helpful Reviews
Carolina Sapphire Cypress Customer Review
June 19th 2015
by Karson - Macon, GA
What a a great tee! So beautiful and fast growing! Great for a privacy boarder in the yard! arrived fast and excellent shape!
Carolina Sapphire Cypress Customer Review
October 8th 2013
by Debra - Jackson, MS
Trees arrived safe and in really good condition! Packing was very secure! They are all planted and looking great in the yard!
Carolina Sapphire Cypress Customer Review
September 8th 2013
by Jason - Victoria, Texas
Thanks for shipping my plants in good time! They all got here and in great shape! Happy with my order!
Carolina Sapphire Cypress Customer Review
June 3rd 2013
by Chad - Austin, TX
Great looking tree! Arrived healthy and safe. Thanks!
New Arrivals at Gardener Direct: