Product Details
Chamaecyparis Obtusa 'Crippsii' is a moderate growing tree that can be grown in USDA Plant Hardiness Zones 5A through 5A. It matures to an average height of 12 feet to 15 feet and an average width of 6 feet to 8 feet, depending on climate and other environmental factors. It prefers growing in a location that provides full sun and grows best when planted in sand soil that is well drained. The foliage is yellow in color. It attracts visual attention and is resistant to deer. If you like fragrance, Chamaecyparis Obtusa 'Crippsii' has fragrant foliage.

Crippsii Golden Hinoki Cypress can be useful in the landscape in foundation plantings and also in theme gardens.
More about Crippsii Golden Hinoki Cypress...
Noteworthy Characteristics
Golden Hinoki Cypress, Chamaecyparis obtusa 'Crippsii', is one of if not the best of the yellow conifers. A natural beauty, its dense, pyramidal form to about 15 feet in height with a 6 to 7 feet spread produces sprays bright gold foliage. The foliage holds its color throughout the winter. It lends an extremely fine and delicate texture to the landscape composition which can make it a great focal point specimen on this basis alone. Unlike many other Chamaecyparis varieties, which are slow growers, Crippsi has grown quite rapidly in our gardens, at least for a hinoki.
Uses
Excellent colorful evergreen specimen for center of an island garden, in hedges and screens, or for softening a house corner.
Culture & Care
Crippsii does best in full sun however will tolerate some shade or filtered sunlight. It prefers a moist, well-drained soil however tolerates drought fairly well when established. It is highly tolerant of urban pollution and will even thrive in inner city environments. This is one you'll never have to prune however it can be trimmed in late winter to shape.
---

Helpful Planting & Care Tips Provided By Our Experts...
How To Plant A Tree On A Slope, Hill Or Embankment
How To Stake A Newly Planted Tree
---
See...

Works great with: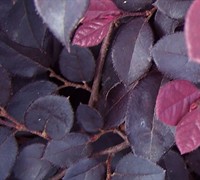 Purple Pixie Loropetalum
$48.97
$34.97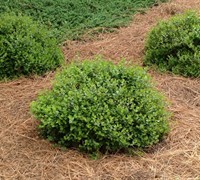 Rose Creek Dwarf Abelia
$46.97
$41.97
Bar Harbor Juniper
$24.99
$19.97
New Arrivals at Gardener Direct: