Product Details
Chamaecyparis Pisifera 'Gold Mop' is a moderate growing shrub that can be grown in USDA Plant Hardiness Zones 5A through 5A. It matures to an average height of 3 feet to 4 feet and an average width of 4 feet to 6 feet, depending on climate and other environmental factors. It prefers growing in a location that provides full sun and grows best when planted in loam soil that is well drained. The foliage is yellow in color. It attracts visual attention and is resistant to deer.

Gold Mop Cypress can be useful in the landscape in foundation plantings and also in theme gardens.

More about Gold Mop Cypress...
Noteworthy Characteristics
The Gold Mop Cypress has to be one of the most eyecatching, attractive plants in existence! The stunning, shaggy, bright golden thread-like foliage and mounding pyramids of graceful cascading branches are sure to turn the heads of all passersby.
Uses
Plant Gold Mop Cypress as a stand alone specimen, in clusters or in rows on sunny embankments, along driveways, in landscape beds or as a corner plant in foundation plantings. Look great when planted near red-leaved Japanese maples and shrubs.
Culture & Care Tips
Gold Mop Cypress is an exceptionally hardy and easy to grow evergreen plant in zones 5a-10. Plant it in locations that provide full sun to light shade and very well drained soil. Do not over water this plant after planting. Consistently soggy soil can lead to root rot and other diseases. During the first growing season, water only enough to keep soil around the root ball moist, but not wet. Once established this plant is very drought tolerant and would only need supplemental irrigation during prolonged period of dry weather. This plant is not a heavy feeder. Feed lightly in spring with a slow-release shrub and tree type fertilizer or a mild, organic plant food. No pruning required.
---
Helpful Planting & Care Tips Provided By Our Experts...
How To Plant And Water A New Shrub
How To Plant a Shrub in a Container or Pot

---
Put Abundant Color in Your Landscape Year Round With...

Works great with: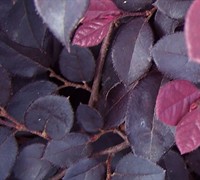 Purple Pixie Loropetalum
$48.97
$34.97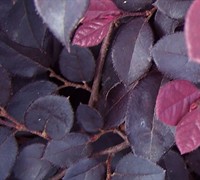 Purple Pixie Loropetalum
$48.97
$34.97
Blue Rug Juniper
$29.99
$19.97
New Arrivals at Gardener Direct: