Product Details
Muhly Grass is a moderate growing ornamental grass that can be grown in USDA Plant Hardiness Zones 6A through 6A. It matures to an average height of 2 feet to 3 feet and an average width of 3 feet to 4 feet, depending on climate and other environmental factors. It prefers growing in a location that provides full sun and grows best when planted in sand soil that is well drained. In the summer Muhly Grass produces pink flowers. The foliage is blue green in color. It attracts wildlife and is resistant to deer.

Muhly Grass can be useful in the landscape along woodland borders and also in rock or xeriscape gardens.
---
More about Pink Muhly Grass...
Muhly Grass features beautiful clouds of airy, pinkish-purple flowers in late summer through early fall. An absolutely showstopping source of late-season color.
Tthis fine textured native grass is effortless to grow in all but wet or boggy soils. Thrives is sandy, well-drained soil in full sun. Exceptionally drought tolerant and salt tolerant.
Muhly Grass is excellent for mass planting as a groundcover on embankments and seaside plantings. Also useful as an accent, in small to large groupings in borders, landscape beds and islands, perennial gardens, rock gardens and foundation plantings.
Details
USDA Zone: 6-10
Size: 2-3'H x 3-4'W
Sun Exposure: Full or Mostly Sun
Soil / Moisture: Well Drained Clay, Loam, Sand, or Silt
Tolerances: Wet Soil, Heat, Drought, Insect, Disease, Deer
Attracts: Birds, Visual Attention
Notable Characteristics: T
Uses & Styles: Background, Bird Gardens, Borders, Container, Groupings, Japanese Gardens, Mass Planting, Ornamental Grass Garden, Specimen, Xeriscape Gardens
---
Helpful Related Articles Provided by Our Experts
How To Plant And Care For Ornamental Grasses
---

Works great with: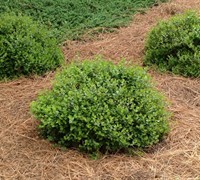 Rose Creek Dwarf Abelia
$46.97
$41.97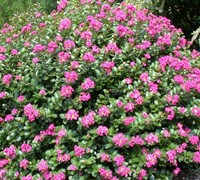 Pocomoke Dwarf Crape Myrtle
$57.97
$44.97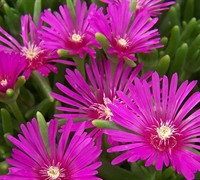 Delosperma cooperi - Purple Hardy Ice Plant
$24.99
$19.97
Windmill Palm - Trachycarpus fortunei
$62.97
$44.97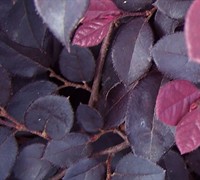 Purple Pixie Loropetalum
$48.97
$34.97
Bar Harbor Juniper
$24.99
$19.97
Hollywood Juniper
$55.97
$39.97
Customer Reviews
5
out of 5 stars from
4
total customer reviews
4 reviews
0 reviews
0 reviews
0 reviews
0 reviews
Most Helpful Reviews
Waiting for pink...
July 28th 2015
by Catherine - Bridgewater, New Jersey
This grass is super healthy and I am just looking forward to the pink. It really is a pretty statement piece in my garden...
Perfect experience
January 24th 2015
by Linda - The Villages, Florida
The delivery was as promised. All was in good shape. They are in the ground and growing. No complaints......only accolades!
Great Service
May 21st 2014
by Rosalie - Seaford, New York
All the plants came in excellent condition and were a nice size. I could not find these plants at any of my local nurseries. Shipment was very fast and with tracking info available. Can't wait to see these plants take off and grow. Very good experience with this company and I will definitely be placing more orders,
muhly grass
May 7th 2012
by daniel - Plymouth, MA United States
This was my first time ordering from ToGoGarden.com. Great product , fast shipping. I would certainly recommend to a friend, and will order again.
New Arrivals at Gardener Direct: