Product Details
Ilex Crenata 'Pyramid' is a slow growing shrub that can be grown in USDA Plant Hardiness Zones 6A through 6A. It matures to an average height of 3 feet to 4 feet and an average width of 2 feet to 3 feet, depending on climate and other environmental factors. It prefers growing in a location that provides full sun and grows best when planted in loam soil that is well drained. The foliage is medium green in color. It attracts visual attention and is resistant to deer.

Pyramid Compacta Holly can be useful in the landscape in foundation plantings and also in theme gardens.
More about Pyramid Compacta Holly...
Noteworthy Characteristics
Pyramidal Compacta Holly is an evergreen shrub that has a pyramidal shape. Being a Japanese holly it has small shiny oval shaped, boxwood-like leaves. The shiny leaves are dark green.
Uses
Pyramid Compacta Holly is perfect for accentuating entryways, as a hedge, or specimen in the landscape or containers.
Culture & Care Tips
Pyramid Compacta Holly is easy to grow in locations that provide well-drained soil and full sun to light shade. It is drought tolerant when established only requiring supplemental irrigation during prolonged periods of drought during summer. Can be maintained at 4-5 feet in height with occasional trimming.
---

Helpful Planting & Care Tips Provided By Our Experts...
How To Plant a Shrub in a Container or Pot
How To Prune Holly Bush Or Tree
---
Put Abundant Color in Your Landscape Year Round With...

Works great with: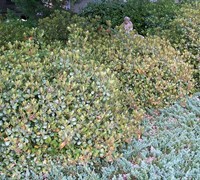 Snow White Indian Hawthorne
$25.97
$17.97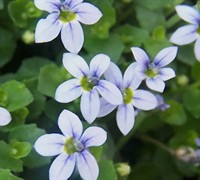 Blue Stars Creeper
$29.99
$24.97
Crimson Queen Japanese Maple
$113.97
$90.97
Pink Muhly Grass
$24.99
$19.97
New Arrivals at Gardener Direct: