Product Details
Autumn Sundance Encore Azalea is a moderate growing shrub that can be grown in USDA Plant Hardiness Zones 6A through 6A. It matures to an average height of 3 feet to 4 feet and an average width of 3 feet to 4 feet, depending on climate and other environmental factors. It prefers growing in a location that provides morning sun with afternoon shade and grows best when planted in loam soil that is well drained. In the spring Autumn Sundance Encore Azalea produces pink flowers. The foliage is dark green in color. It attracts visual attention and is resistant to heat.

Autumn Sundance Encore Azalea can be useful in the landscape along woodland borders and also in theme gardens.

---
More about Autumn Sundance Encore Azalea...
Noteworthy Characteristics
The stunning flowers of Autumn Sundance are a deep pink with wavy edges and are produced in spring, summer and fall. The large blooms are in single form, measures about 2 inches across, and are striking against the dark green, evergreen foliage which turns an attractive reddish hue during the cool season. USDA Zones 6a-9b.
Uses
With a height of 3.5 feet and spread of 4 feet, Autumn Sundance is useful in foundation plantings, in small or large groupings in landscape beds, as an informal colorful hedge, or singularly in containers.
Culture & Care
Encore Azaleas prefer a an acid soil that contains plenty of organic matter and is well-drained. Encores will tolerate all-day full sun however will also tolerate some shade. Too much shade and flowering will be diminished. 5 hours or more of direct sun per day is recommended. A light pruning and feeding after the first bloom phase can help stimulate new growth and encourage heavier bud development.
---
---
With Flowering Shrubs You Can Have Year Round Color!
---

Works great with: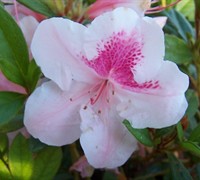 Autumn Chiffon Encore Azalea
$31.92
$24.97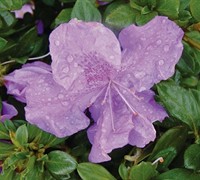 Autumn Lilac Encore Azalea
$29.99
$29.97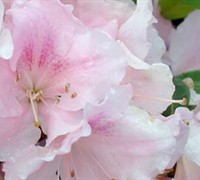 Autumn Sweetheart Encore Azalea
$31.92
$29.97
Autumn Carnation Encore Azalea
$31.92
$29.97
New Arrivals at Gardener Direct: