Product Details
---
More about Kaleidoscope Abelia...
Noteworthy Characteristics
Kaleidoscope Abelia is one of the most colorful, eyectaching ornamental plants in our gardens - it really packs a wallup! It is an exceptionally durable and astonishingly beautiful evergreen shrub with constantly swirling color throughout all the seasons on evergreen foliage. It displays variegated bright yellow and green foliage during the warm season that then turns outstanding shades of red and deep orange during the winter months. The foliage does not bleach in the sun. Small white flowers produced throughout summer and into fall are mildly fragrant, attract butterflies, and are a nice contrast to the foliage. It has shown excellent resistance to drought, disease, insects and deer.
Uses
It's dense, mounding habit make Kaleidoscope Abelia a good selection for foundation plantings, around decks and patios, or in small to large groupings on slopes or in landscape beds and borders.
Culture
Plant Kaleidoscope Abelia in locations that provide well-drained soils and full sun. Abelias do not like constantly soggy soil. Shearing one to two times a year will maintain a more dense plant. Cease pruning two months prior to the first typical frost date in your area.
All-in-all, Kaleidoscope Abelia is one beautiful yet tough plant that is a must in every garden where it will grow!
---
Helpful Planting & Care Tips Provided By Our Experts...
---
Helpful Planting & Care Tips Provided By Our Experts...
---
Put Abundant Color in Your Landscape Year Round With...

Works great with: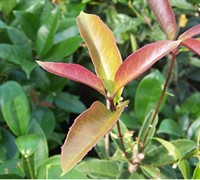 Fragrant Tea Olive
$25.97
$17.97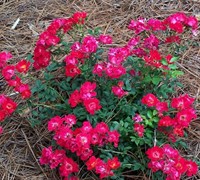 Red Drift Rose
$26.97
$23.97
Windmill Palm - Trachycarpus fortunei
$62.97
$44.97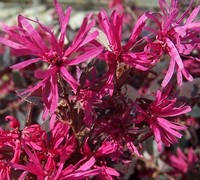 Purple Diamond Loropetalum
$44.99
$39.97
Double Knock Out Red Rose
$34.97
$24.97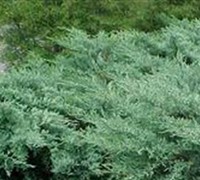 Grey Owl Juniper
$55.97
$43.97
Bar Harbor Juniper
$24.99
$19.97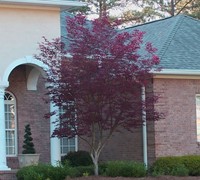 Bloodgood Japanese Maple
$123.97
$87.97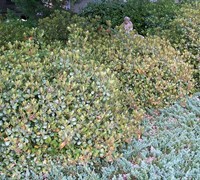 Snow White Indian Hawthorne
$25.97
$17.97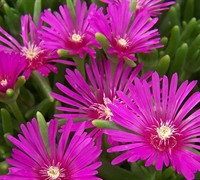 Delosperma cooperi - Purple Hardy Ice Plant
$24.99
$19.97
Carissa Holly
$44.97
$36.97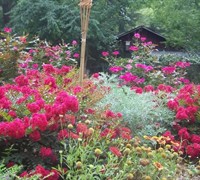 Razzle Dazzle Cherry Dwarf Crape Myrtle
$62.97
$44.97
Autumn Embers Encore Azalea
$31.92
$29.97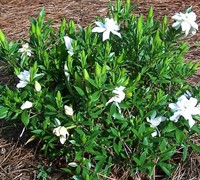 Frost Proof Gardenia
$46.97
$41.97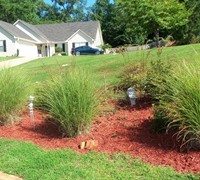 Maiden Grass - Miscanthus sinensis 'Gracillimus'
$27.97
$19.97
Customer Reviews
4.82
out of 5 stars from
11
total customer reviews
9 reviews
2 reviews
0 reviews
0 reviews
0 reviews
Most Helpful Reviews
Love it!!
May 17th 2015
by Alyssa - Greensboro, NC
Love this plant!! It is so beautiful! Love the foliage color, really adds a lot in the landscape! Impressed with how healthy plants were when they arrived!
Plants look great!
May 2nd 2015
by Jennifer - Macon, GA
Kaleidoscope Abelias arrived in great condition! Ordered a few 3 gallons and planted last fall. All are doing wonderful and thriving - not to mention they are deer proof! Had problems with deer destroying plants before and these seem to be holding up nicely. Looking forward to seeing them grow, there are such great plants!
Great!
March 28th 2015
by Mallory - Harrisburg, PA
Plants arrived great and healthy. Great job!
Good in the cold
March 2nd 2014
by Gregg - Marietta, GA
Doing well. Very pleased with the quality. The seem to be doing okay after a bout of cold weather.
Beautiful!!
July 15th 2013
by Lori - Rosenberg, Texas
Abelia is beautiful! Arrived in top condition with no damage. I was worried it when ordering plants online but all went great! I really love watching it grow in my garden!
Reply from Gardener Direct:
Hi Lori, Thank you for sharing your experience with us at ToGoGarden.com. So happy to hear you love your Abelia! They are gorgeous plants! Please let us know if there is ever anything you need in the future!
Thank you!
March 4th 2013
by Grace - Fayetteville, NC
Wonderful service! My plants got here in perfect condition! So impressed!! Great company, thank you togogarden.com!!!
Kaleidoscope Dwarf Abelia
November 20th 2012
by Tony - Social Circle, GA
Great company you got here! My plants arrived with no problems and were packed well. Pleased with order.
Kaleidoscope Dwarf Abelia - Abelia grandiflora 'Kaleidoscope' Customer Review
October 23rd 2012
by Kim - St Augustine, FL
First time ordering with ToGoGarden.com and i couldn't be happier with my experience! Website is easy to use and my plants arrived healthy! Very satisfied!
Kaleidoscope Dwarf Abelia - Abelia grandiflora 'Kaleidoscope' Customer Review
March 20th 2012
by Tom - Tupelo, MS
Plants arrived in great condition, healthy and a good size! Growing nicely!
Healthy
May 12th 2013
by Adam - Lake Charles, LA
Delivered healthy and are now doing great in my garden. Thank you!
Kaleidoscope Dwarf Abelia - Abelia grandiflora 'Kaleidoscope' Customer Review
July 16th 2012
by Gabby - Albany, GA
Arrived looking great! Shipped fast! Looks stunning by my front porch! Love watching it grow!
New Arrivals at Gardener Direct: