Product Details
Thuja Orientalis 'Berkmans Golden' is a moderate growing shrub that can be grown in USDA Plant Hardiness Zones 6A through 6A. It matures to an average height of 5 feet to 6 feet and an average width of 3 feet to 4 feet, depending on climate and other environmental factors. It prefers growing in a location that provides full sun and grows best when planted in clay soil that is moderately drained. The foliage is yellow in color. It attracts visual attention and is resistant to deer. If you like fragrance, Thuja Orientalis 'Berkmans Golden' has fragrant foliage.

Berkman's Golden Arborvitae can be useful in the landscape in foundation plantings and also in theme gardens.
---
More about Berkman's Golden Arborvitae...
Noteworthy Characteristics
Berkman's Golden Arborvitae is a very low maintenance, conical-shaped coniferous evergreen shrub that features outstanding, attractive golden foliage. Exceptionally hardy and drought tolerant when established.
Uses
Berkman's Golden Arborvoitae is excellent for use as a single specimen, in small groupings, in shrub borders, as a natural hedge, on the corners or either side of an entryway in home foundation plantings, or in containers or planters.
Culture & Care Tips
Plant the Berkman's Golden Arborvitae in a location that provides well-drained soil and full sun. Light shade is tolerated. No pruning necessary to keep it's conical form and we've seen no serious disease or insect problems.
---
Helpful Planting & Care Tips Provided By Our Experts...
How To Plant a Shrub in a Container or Pot
---
Put Abundant Color in Your Landscape Year Round With...
---


Works great with: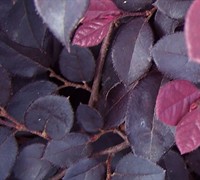 Purple Pixie Loropetalum
$48.97
$34.97
Bordeaux Dwarf Yaupon Holly
$27.97
$19.97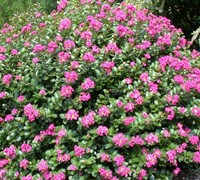 Pocomoke Dwarf Crape Myrtle
$57.97
$44.97
Customer Reviews
5
out of 5 stars from
2
total customer reviews
2 reviews
0 reviews
0 reviews
0 reviews
0 reviews
Most Helpful Reviews
Thank you
April 4th 2015
by Ben - Worcester, MA
Purchased several of these to add to the others in yard. They arrived in great condition and healthy. Very glad i found these on your website as my area had none. Pleased with my experience and the quality of my plants. I will use you again in the future. Thank you.
Berkmans Golden Arborvitae Customer Review
May 10th 2013
by Holly - Lancaster, PA
None of these places in my area had the Berkman's Gold Arborvitea. Thankful i found it on your site. I've had them in my yard before but they sadly died after a hard winter. Hoping i have better luck with these. They are planed and look stunning in my garden. Really excellent service!!
Reply from Gardener Direct:
Hi Holly, Thank you for taking the time to share your experience with us at ToGoGarden.com. We are so thrilled to know that you love your plants. Please let us know if there ever anything we can do for you! Good luck with your new plants!
New Arrivals at Gardener Direct: