Product Details
Autumn Fern is a moderate growing perennial plant that can be grown in USDA Plant Hardiness Zones 3A through 3A. It matures to an average height of 1 foot to 2 feet and an average width of 1 foot to 2 feet, depending on climate and other environmental factors. It prefers growing in a location that provides shade and grows best when planted in sand soil that is well drained. The foliage is orange in color. It attracts visual attention and is resistant to deer.

Autumn Fern can be useful in the landscape along woodland borders and also in rock or xeriscape gardens.
---
More about the Autumn Fern...
The perennial and evergreen Autumn Fern is one of our favorites due to it's hardiness and it's beauty...and it's very easy to grow! The newly emerging fronds of the are beautiful shades of orange to copper, which mature to a shiny dark green that contrasts nicely with coppery tones of the new growth.
We like using the Autumn Fern in small groupings or mass plantings in shady garden beds. It also makes an excellent container plant that is useful as a stand alone or combined with other plants in pots that will be placed under front porches, on decks or anywhere in the shady landscape.
The Autumn Fern is exceptionally easy to grow and very low maintence. About all that ever needs done is the removal of damaged or faded fronds. Old fronds can be cut back in late winter to tidy up the plant.
Details
USDA Zones: 3a-8b
Height: 18-24"
Width: 18-24"
Spacing: 18" +
Sun: If provided a consistently moist but well-drained soil, the Autumn Fern will tolerate a fair amount of sun. The best conditions are morning sun with shade in the afternoon to mostly shade. All day filtered sunlight is okay as well.
Soil: Moist but well-drained however will tolerate periods of dry weather
Water Needs: Average, low when established
Foliage Color: None
Bloom Period: None
Foliage: Orange new leaves mature to medium to dark green
Fragrance: None
Tolerances / Resistances: Deer, Drought, Disease, Heat, Insect
Attracts: Visual attention
Uses & Styles: Borders, Container Gardens, Cottage Gardens, Rock Gardens, Shade Gardens, Tropical Gardens
---
Helpful Related Articles Provided by Our Experts

Works great with:
Dwarf Mondo Grass
$69.99
$54.97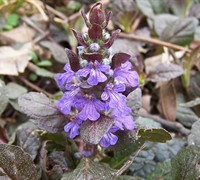 Catlins Giant Bugleweed
$24.99
$19.97
Evergreen Periwinkle
$54.99
$49.97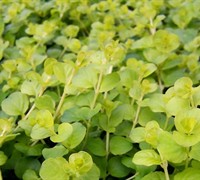 Aurea Golden Creeping Jenny
$29.99
$24.97
Halcyon Blue Hosta Lily
$24.99
$19.97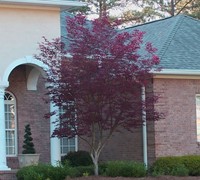 Bloodgood Japanese Maple
$123.97
$87.97
Leatherleaf Mahonia - Mahonia bealei
$41.97
$29.97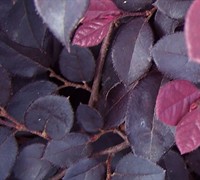 Purple Pixie Loropetalum
$48.97
$34.97
Soft Caress Mahonia
$24.99
$19.97
Customer Reviews
4.33
out of 5 stars from
3
total customer reviews
1 reviews
2 reviews
0 reviews
0 reviews
0 reviews
Most Helpful Reviews
Very impressed!
September 20th 2014
by Pamela - Auburn, AL
When ordering my plants online for the first time i was skeptical that i would get something disappointing and low quality but when my fern arrived it was just the opposite. My plant was healthy and just beautiful!! My skepticism was gone! My autumn fern is now growing wonderfully and i am enjoying seeing it's beauty every day! Thanks!!
thanks
November 20th 2015
by Anthony - Glenville,WV
great product for a good price. arrived safe and in good condition. very happy with my purchase,thank you.
Looks great
July 8th 2011
by Martha - Larchmont, New York
Love my new fern, such a beautiful plant to add to my collection. Arrived fast and very well packed. Looked just like the photos and as described. Will order again in the future.
New Arrivals at Gardener Direct: