Product Details
Apricot Drift Rose is a fast growing shrub that can be grown in USDA Plant Hardiness Zones 4A through 4A. It matures to an average height of 1 foot to 2 feet and an average width of 2 feet to 3 feet, depending on climate and other environmental factors. It prefers growing in a location that provides full sun and grows best when planted in loam soil that is well drained. In the spring Apricot Drift Rose produces pink flowers. The foliage is medium green in color. It attracts butterflies and is resistant to drought.

Apricot Drift Rose can be useful in the landscape in mass plantings and also in rock or xeriscape gardens.
---
More about the Apricot Drift Rose...
Apricot Drift exhibits a true groundcover habit and offers a fresh look to the series. Double apricot colored flowers begin flowering in spring and display a season-long show of color. It is just as tough and disease resistant as others in the Drift series.
The new family of Drift Roses are comparable to the family of Knock Out Roses in disease resistance and low-maintenance, however are much smaller in size. They get their small size from being a cross between full-size groundcover roses and miniature roses. From the former they kept toughness, disease resistance and winter hardiness. From the miniatures, they inherited their well-managed size and repeat-blooming nature.
The first colors introduced in the Drift series were Coral, Pink, Red, and Peach. But, now, Apricot (apricot shades, double blooms), Sweet (light pink, double blooms) and Icy (pure white, double blooms) have joined the family.
We've found that Drift roses have about five flower cycles yearly. The spring bloom in April and the fall bloom in October are the heaviest with sporadic lighter flowering between.
Drift Roses are are perfect in small gardens, splashing your landscapes with visual delight. Their smaller habit makes them perfect for use in containers or as a border or in small groups in garden and landscape beds.
Planting & Care Tips...
When it comes to growing and caring for Drift Roses, bed preparation, irrigation and proper fertilization and pruning are the only keys to success. Full sun is best and at least 8 hours of sunlight is recommended. Morning sun is a must to dry dew from the leaves. We've seen powdery mildew appear on roses planted in morning shade.
PLANTING
Plant Drift Roses in well-prepared landscape beds that provide good drainage and a soil pH of 6.0 to 6.5 (mildly acidic). If your soil is heavy clay amend with a soil conditioner or compost.
We recommend spacing the plants a minimum of 3 feet apart, a distance in which they will eventually grow together to form a patch. If you would rather they be separated over the long term, plant them 5 to 6 feet apart, or more.
FEEDING
Fertilize Drift Roses with a slow- or timed-release fertilizer in spring for season-long feeding or with a mild, natural plant food in early spring, when new growth begins to emerge, and then after every flush of blooms throughout the season. Cease fertilization about two months before the first frost date.
Mulching your Drift roses keeps the feeder roots from drying out and helps to establish the roots more quickly. And you water less. Shredded wood mulch or pine straw are excellent mulches for roses.
PRUNING
Pruning Drift Roses is easy. Simply cut the plants back to about 6 inches above the ground in late winter, before new growth has begun to emerge. If you want, to keep plants tidy, you can remove spent flowers after each bloom cycle during the blooming season.
PROBLEMS
Drift Roses are highly disease-resistant so require no spraying. Blackspot and powdery mildew disease has been very minimal when planted where they will receive the morning sun.
In our gardens here in mid-Georgia these hardy groundcover roses have demonstrated themselves to be true, low-spreading, dwarf shrub roses. They have averaged 2-3 feet tall by 2-3 feet wide, some being a little smaller or larger, and are covered with blooms in spring and fall and sporadically between.
---

Works great with: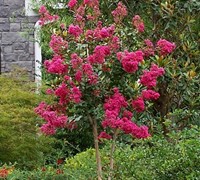 Tonto Crape Myrtle
$54.99
$46.97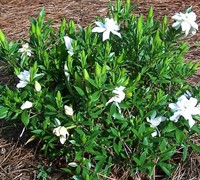 Frost Proof Gardenia
$46.97
$41.97
Pink Muhly Grass
$24.99
$19.97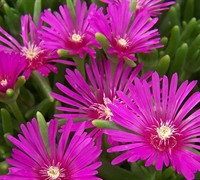 Delosperma cooperi - Purple Hardy Ice Plant
$24.99
$19.97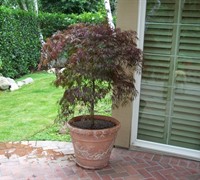 Tamukeyama Japanese Maple
$113.97
$80.97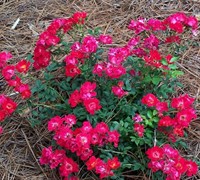 Red Drift Rose
$26.97
$23.97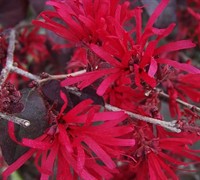 Ever Red Sunset Loropetalum
$34.97
$24.97
Blue Rug Juniper
$29.99
$19.97
Double Knock Out Red Rose
$34.97
$24.97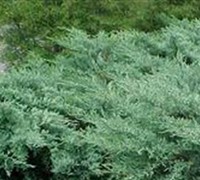 Grey Owl Juniper
$55.97
$43.97
Customer Reviews
4.5
out of 5 stars from
4
total customer reviews
2 reviews
2 reviews
0 reviews
0 reviews
0 reviews
Most Helpful Reviews
Great company for buying plants
July 28th 2014
by Kathy - Shippensburg, Pennsylvania
So happy i found this website! I could not find these roses anywhere for a decent price in my area. I came across your site and there my roses were, and for a great price i couldn't pass up! Now my roses have settled in and i couldn't be happier! You will be my first choice when buying plants in the future! Great service and shipping time! Telling all my friends about my new find!
Great price and quality
June 11th 2013
by Greg - Houston, Texas
I want to thank you for the great roses that are now blooming in my garden. I have received several plants and all have been very healthy. I highly recommend for great quality and beautiful plants.
Very nice, heathly plant
April 26th 2014
by - Jacksonville Florida
Ordered the Apricot Drift Rose for a border plant in my flower bed. It arrived healthy and blooming. It has been a great addition to my garden and is a nice color. Seems to do very good in heat too. Would recommend!
Love my roses!
April 28th 2012
by Tammy - Camden SC
I love my apricot drift rose!! Pretty rose bush that blooms great and has a lovely color. Got my roses very fast and went right to planting! Can't beat the price and great quality and service here! Thanks!!
New Arrivals at Gardener Direct: