Product Details
More about Yeddo Upright Indian Hawthorne...
Noteworthy Characteristics
This is one of our favorite of the Indian Hawthornes. Abundant clusters of pure-white flowers contrast wonderfully with the very dark green foliage. Unlike many other Indian Hawthornes, which are mounding in form, the branches of Yeddo grow vertically to produce dense, upright shrubs which grow to about 5 feet in height with a 4 foot spread. Pruning helps to maintain a dense form.
Uses
Yeddo Indian Hawthorne grows 4 to 5 feet tall with a 3-4 foot spread making it an excellent selection for foundation plantings, in shrub borders, or as a natural or formal hedge.
Culture
Yeddo Indian Hawthorne is easy to grow and low maintance. Plant it in locations that provide well-drained soils and full sun to part sun. Though not picky about soil type, well drained soil is essential. Pruning is minimal however can be done after bloom to maintain a fuller plant. Ceasing pruning two months prior to the first typical frost date in your area.
---

Helpful Planting & Care Tips Provided By Our Experts...
---
Put Abundant Color in Your Landscape Year Round With...

Works great with: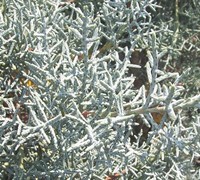 Blue Ice Cypress
$32.99
$24.97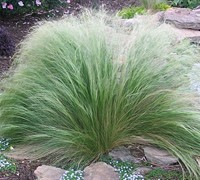 Pony Tails Grass / Mexican Feather Grass
$29.99
$24.97
Green Mound Juniper - Japanese Garden Juniper
$19.97
$13.97
Bordeaux Dwarf Yaupon Holly
$27.97
$19.97
New Arrivals at Gardener Direct: