Product Details
Miscanthus Sinensis 'Adagio' is a moderate growing ornamental grass that can be grown in USDA Plant Hardiness Zones 5A through 5A. It matures to an average height of 3 feet to 4 feet and an average width of 3 feet to 4 feet, depending on climate and other environmental factors. It prefers growing in a location that provides full sun and grows best when planted in sand soil that is well drained. In the summer Adagio Dwarf Maiden Grass produces cream flowers. The foliage is yellow in color. It attracts wildlife and is resistant to deer.

Adagio Dwarf Maiden Grass can be useful in the landscape along woodland borders and also in rock or xeriscape gardens.
---
More about Adagio Dwarf Maiden Grass...
Adagio is a dwarf Miscanthus cultivar which is one of the shortest available on the market today, typically growing to only 3-4 feet tall with an equal width. It is an upright, warm season, clump-forming ornamental grass which features extremely narrow, silver-gray blades which turn yellow in fall. Attractive, tassel-like inflorescences rise above the foliage in late summer, gradually turning into creamy white fluffy plumes by fall as the seeds mature.
Plant Adagio Dwarf Maiden Grass in locations that provide a well-drained soil and plenty of sunshine. When established, we've found it to be exceptionally heat and drought tolerant and free from any serious pest or disease problems.
Adagio Dwarf Maiden Grass can be planted in landscape beds or container plantings. It's dwarf size makes it a good selection for smaller gardens. It is useful as a stand alone specimen or in small to large groups in landscape beds or foundation plantings.
---

Works great with: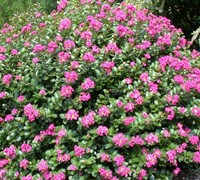 Pocomoke Dwarf Crape Myrtle
$57.97
$44.97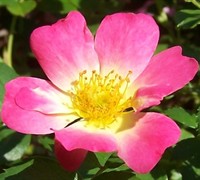 Pink Drift Rose
$32.97
$22.97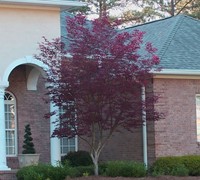 Bloodgood Japanese Maple
$123.97
$87.97
Slender Hinoki Cypress
$32.99
$24.97
Bordeaux Dwarf Yaupon Holly
$27.97
$19.97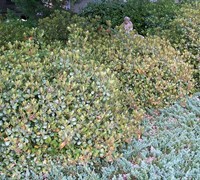 Snow White Indian Hawthorne
$25.97
$17.97
Windmill Palm - Trachycarpus fortunei
$62.97
$44.97
Flirt Dwarf Nandina
$29.97
$20.97
Bar Harbor Juniper
$24.99
$19.97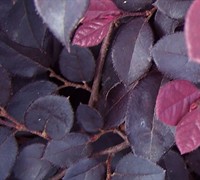 Purple Pixie Loropetalum
$48.97
$34.97
Customer Reviews
5
out of 5 stars from
1
total customer reviews
1 reviews
0 reviews
0 reviews
0 reviews
0 reviews
Most Helpful Reviews
Already full size and beautiful!
July 28th 2015
by Catherine - Bridgewater, New Jersey
I had no idea when I ordered this that it would be so beautiful the first year. It is growing like crazy and I absolutely love it!
Reply from Gardener Direct:
Hi Catherine - Thanks so much for taking the time to provide us and visitors to gardener Direct with your review of the Maiden Grass. We're happy to hear that you are pleased with the quality of the plant and that it is growing well for you. Let us know if there's ever anything else we can help you with. We're at your service!
New Arrivals at Gardener Direct: