Product Details
---
More about the Double Red Knock Out Rose...
In our trial gardens, the Double Red Knock Out Rose is the most floriferous of all the roses in the Knock Out Family. It is almost always in bloom! The full double flowers look much like a classic rose. It is just as disease resistant as the famous original and is slightly more cold hardy. If you have no other Knock Out Rose in your garden plant this one!
We have yet to find any other roses that are as consistently disease free as those in the family of Knock Out Roses. Every year, folks send us new roses to try that are touted to be "care free" or "disease free" but, in our gardens, none have come close to rivaling the Knock Out Roses when it comes to disease resistance. So, if you want truly disease-free and low maintenance roses, the Knock Out Roses are your rose!
The Knock Out Family of Roses are exceptionally easy to grow and do not require any special care. They are the most disease resistant roses on the market. They have stunning flower power with a generous bloom cycle (about every 5 weeks) that starts in spring and continues to beyond frost. All of the Knock Out roses are self cleaning so there's no need to deadhead unless you want to.
All varieties of Knock Out Roses are winter hardy to USDA Zone 5 and heat tolerant throughout the entire U.S.. They thrive in almost every area of the country. In the coldest regions they will need winter protection.
Knock Out Roses can fit into any landscape. Plant them individual among other shrubs, in small to large groups, or as a low-maintenance hedge. Knock Out Roses hold up so well they are well-suited for use in foundation plantings as well.
Plant Knock Out Roses in locations that provide well-drained but moist soils and full sun to part shade. Morning sun is a must for all roses. Six or more hours of sun is best.
To keep your Knock Out Rose full and bushy from year to year prune the branches back to about 15-18 inches above the ground in late winter or early spring.
---
Helpful Related Articles provided by Our Experts...
How To Plant A Container-Grown or Bare Root Rose Bush
How To Plant a Shrub in a Container or Pot
How To Fertilize and Water Rose Bushes
---
Works great with: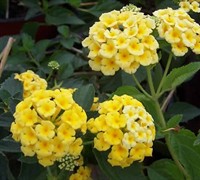 Chapel Hill Yellow Hardy Lantana
(3)
$24.99
$19.97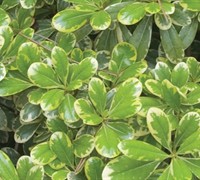 Variegated Pittosporum
$29.99
$19.97
Customer Reviews
(2)
5
out of 5 stars from
2
total reviews
2 reviews
0 reviews
0 reviews
0 reviews
0 reviews
Most Helpful Reviews
Wonderful color
April 13th 2014
by Jean - Roanoke, Virginia
Roses looked great from the time that I planted them last year. They show new growth now and seem to have survived the winter with no problem. The color of the blooms and the number of blooms are impressive. They are planted between us and the next-door neighbors so you have two families in your corner on this one.
Double Red Knock Out Roses
October 28th 2012
by Anonymous - Chambersburg, PA United States
roses were delivered with blooms and 2 weeks after planting, the number of blooms have doubled - in Pennsylvania at the end of October
New Arrivals at Gardener Direct: