Product Details
Lagerstroemia Indica X Faueri 'Muskogee' is a fast growing tree that can be grown in USDA Plant Hardiness Zones 6A through 6A. It matures to an average height of 20 feet to 30 feet and an average width of 15 feet to 20 feet, depending on climate and other environmental factors. It prefers growing in a location that provides full sun and grows best when planted in sand soil that is well drained. In the summer Muskogee Crape Myrtle produces soft lavender flowers. The foliage is dark green in color. It attracts wildlife and is resistant to deer.

Muskogee Crape Myrtle can be useful in the landscape along woodland borders and also in rock or xeriscape gardens.

More about Muskogee Crape Myrtle...
Noteworthy Characteristics
Muskogee Crape Myrtle is year round color factory producing large clusters of light lavender flowers for up to 120 days during summer that are up to 16 inches long! The dark green glossy leaves provide a nice backdrop for the flowers and turn to colorful shades of red, orange, and yellow during the fall. Exfoliating bark adds even more interest. Totally mildew resistant Fauriei hybrid.
Uses
Muskogee is a very tall growing selection great for use in small groupings or as a single specimen, as a tall screen or hedge, on the corners to frame in homes and other structures, or planted on both sides of an entryway.
About Fauriei Hybrid Crape Myrtles
In 1959, Dr. Donald Egolf began a crapemyrtle research project at the U.S. National Arboretum to develop crape myrtles that were disease resistant, hardy, true to flower color, and that would repeat bloom.
Germplasm of Lagerstroemia fauriei was collected in Japan by Dr. John Creech and distributed to the U.S. National Arboretum. This material was discovered to be resistant to powdery mildew; a disease known to inflict many varieties of crape myrtle, and to possess a unique, heritable, dark brown trunk color. L. fauriei was incorporated into the research program with great success. Since then, twenty "Fauriei Hybrid" crapemyrtle cultivars have been released!
The successful hybridization of Lagerstroemia indica with Lagerstroemia fauriei revolutionized the development of crapemyrtle. In addition to field resistance to powdery mildew, the hybrids provide new trunk colors that in the future may be sought as much as the brilliant flowers.
Helpful Related Articles
How To Prune A Crape Myrtle Tree
How To Prune A Dwarf Crape Myrtle Bush
How To Plant A Crape Myrtle Tree
How To Fertilize A Crape Myrtle Tree
Choosing The Best Crape Myrtle Tree

Works great with:
Variegated Liriope
$24.99
$19.97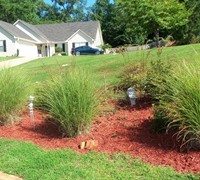 Maiden Grass - Miscanthus sinensis 'Gracillimus'
$27.97
$19.97
Bordeaux Dwarf Yaupon Holly
$27.97
$19.97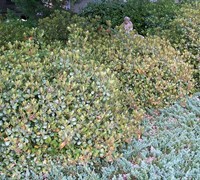 Snow White Indian Hawthorne
$25.97
$17.97
Bar Harbor Juniper
$24.99
$19.97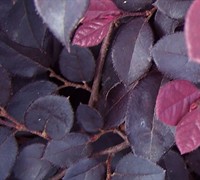 Purple Pixie Loropetalum
$48.97
$34.97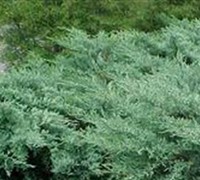 Grey Owl Juniper
$55.97
$43.97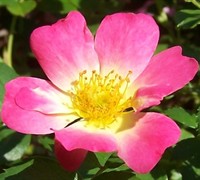 Pink Drift Rose
$32.97
$22.97
Flirt Dwarf Nandina
$29.97
$20.97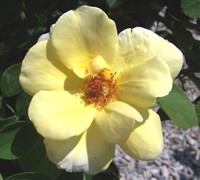 Sunny Knock Out Yellow Rose
$34.97
$24.97
Green Mound Juniper - Japanese Garden Juniper
$19.97
$13.97
New Arrivals at Gardener Direct: