Product Details

More about Emerald Snow Loropetalum...
Noteworthy Characteristics
Hailing from the Southern Living Plant Collection, Emerald Snow is a tough but beautiful Loropetalum cultivar that blooms more than any other Loropetalum we've ever grown! It shows off masses of pure-white, delicate-appearing fringe flowers in spring and then off and on all the way through fall! It boasts intensely colored lime-green new growth that contrasts beautifully against the mature, glossy, dark-green foliage beneath.
Uses
Emerald Snow Loropetalum grows about 4-5 feet tall with a spread of 5 or 6 feet making it an excellent selection for foundation plantings, in shrub borders, in small or large groupings in landscape beds, on slopes or embankments, or as a natural or clipped formal hedge.
Culture
Emerald Snow Loropetalum is easy to grow and low maintance. Plant it in locations that provide well-drained soils and full sun to part shade. Though not picky about soil type, well drained soil is essential for this plant. Pruning is minimal unless you want to shear or clip it into a more formal shape.
---
Helpful Planting & Care Tips Provided By Our Experts...
About Loropetalums & Care Tips
---
Put Abundant Color in Your Landscape Year Round With...
Works great with: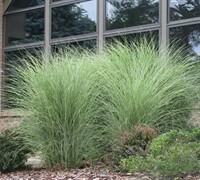 Maiden Grass - Miscanthus sinensis 'Gracillimus'
$27.99
$19.97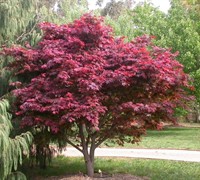 Hefner's Red Select Japanese Maple
$109.99
$89.97
Green Mound Juniper - Japanese Garden Juniper
(1)
$18.99
$13.97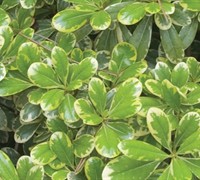 Variegated Pittosporum
$29.99
$19.97
Customer Reviews
(8)
4.38
out of 5 stars from
8
total reviews
4 reviews
3 reviews
1 reviews
0 reviews
0 reviews
Most Helpful Reviews
Not your father's loropetalum!
April 6th 2016
by Nancy - Stockbridge, Georgia
Loropetalums are very popular in the Atlanta area. I'm always looking for the unique plant and Emerald Snow fit the criteria. People are always surprised to find out that it's a loropetalum. Low growing and a beautiful green color. I love when it's in bloom.
Reply from Gardener Direct:
Hi Nancy - Thanks so much for taking the time to provide us and visitors to Gardener Direct with your review. We're very happy to hear that you were pleased with the Emerald Snow's. This one blooms more than any other Loropetalum we have growing in our gardens...and you're right, the new leaves are spectacular flourescent green! Let us know if there's ever anything else we can help you with. We're always at your service!
Loropetalum 'Emerald Snow' - 1 Gallon
June 5th 2012
by Earle - Fort Smith, AR United States
The plants arrived in excellence condition. I am very satisfied with my purchase
Loropetalum order
April 24th 2012
by Steven - Knoxville, TN United States
Arrived healthy and beautiful. I would order from you again.
Lorapetalum 'Emerald Snow' Purchase
January 26th 2012
by Mary - Cordova, TN United States
I ordered several of the Emerald Snows. Upon arrival two of the plants were damaged due to shipping mishandling. The two replacement shrubs arrived in record time and in perfect condition. Excellent, no hassle service! These plants are lovely - bright green leaves and white blooms.
Loropetalum 'Emerald Snow'- 1 gallon
May 2nd 2012
by Paula - Pittsboro , NC United States
I love the plant and know I will enjoy it. A little on the small side for my garden area, but it will grow. Thank you for helping me find this plant.
beautiful plant
April 5th 2011
by Lana - McKinney, TX United States
The Loropetalum came quickly and in great shape. I'm excited to see it grow and add to my landscape. Thanks for carrying this loropetalum, I've had a hard time finding it locally.
Emerald Snow Loropetalum
March 14th 2011
by Maye - Natchitoches, LA United States
The plants were a little stressed after their 3-day trip in a box, but rapidly recovered after removing and watering. They continue to improve since I have planted them in my flower bed.
Plant Condition
March 22nd 2011
by Charlotte - Santa Cruz, CA United States
The plants seem very healthy, but there were broken branches, dead leaves, and the box was slightly caved-in at the bottom. When a plant is only 14" tall, broken branches matter. I think Fed Ex was the problem.
New Arrivals at Gardener Direct: