Product Details
Pampas Grass is a moderate growing ornamental grass that can be grown in USDA Plant Hardiness Zones 7A through 7A. It matures to an average height of 8 feet to 10 feet and an average width of 6 feet to 8 feet, depending on climate and other environmental factors. It prefers growing in a location that provides full sun and grows best when planted in sand soil that is moderately drained. In the summer Pampas Grass produces cream flowers. The foliage is white in color. It attracts wildlife and is resistant to deer.

Pampas Grass can be useful in the landscape along woodland borders and also in rock or xeriscape gardens.
---
More about White Pampas Grass...
Pampas Grass forms large, impressive clumps, 8 to 10 feet high and wide, with beautiful silver to white feathery plumes arising on female plants in late summer and fall that persist through the winter to add appeal in the winter landscape.
This vigorous ornamental grass is widely used as a single focal point specimen, or to mark entryways. Its quick growth rate and large size make it suitable for barrier or windbreak plantings and in larger areas where a grassy texture is desired.
Pampas Grass is an easy to grow plant when provided well-drained soil and full sun. In most regions the plant goes dormant during winter and can be cut back to 12 inches high or so in late winter before new growth starts to emerge in spring.
Helpful Related Articles From Our Experts...
How To Plant And Care For Ornamental Grasses
An Introduction To Landscaping With Ornamental Grasses
---

Works great with: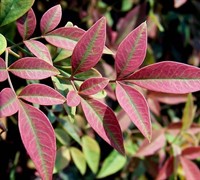 Obsession Nandina
$29.97
$20.97
Double Knock Out Red Rose
$34.97
$24.97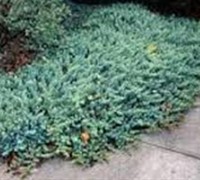 Blue Pacific Juniper
$26.97
$19.97
Muskogee Crape Myrtle
$67.97
$47.97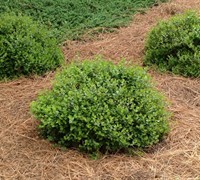 Rose Creek Dwarf Abelia
$46.97
$41.97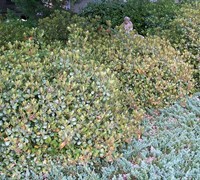 Snow White Indian Hawthorne
$25.97
$17.97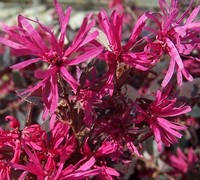 Purple Diamond Loropetalum
$44.99
$39.97
Customer Reviews
5
out of 5 stars from
1
total customer reviews
1 reviews
0 reviews
0 reviews
0 reviews
0 reviews
Most Helpful Reviews
White Pampas Grass Customer Review
June 19th 2011
by Vaughn - EVANS, GA
User friendly site; confirmation of activity prompt and correct. Delivery safely packaged and prompt. Will do business again with this company.......Highly Recommend!
New Arrivals at Gardener Direct: