Product Details
Nandina Domestica 'Seika' PP21891' is a moderate growing shrub that can be grown in USDA Plant Hardiness Zones 5B through 5B. It matures to an average height of 4 feet to 5 feet and an average width of 4 feet to 6 feet, depending on climate and other environmental factors. It prefers growing in a location that provides full sun and grows best when planted in loam soil that is well drained. The foliage is burgundy in color. It attracts visual attention and is resistant to deer.

Obsession Nandina can be useful in the landscape along woodland borders and also in theme gardens.

More about Obsession Nandina...
Noteworthy Characteristics
'Obsession' is a new Nandina discovered by 2 employees at the Magnolia Gardens Nursery tissue culture facility. It is a sport of Nandina domestica 'Gulf Stream' but, unlike it's Mom which only turns red during winter, Obsession has bright red colored young foliage during spring and summer. Mature foliage is deep green in color. The cultivar name 'SEIKA' means "sacred fire" in Japanese and was given as the name because of the color of the new growth. Like 'Gulf Stream', Obsession is a dwarf Nandina and remains small at 24-30" tall with a 20-24" spread and is characterized by its dense upright growth habit. Obsession keeps to itself and does not spread with age.
Uses
Obsession Nandina is useful as a low hedge, colorful accent plant, or to screen low air conditioning units or accentuate entryways in foundation plantings. When planted in small to large groups in landscape beds, Obsession Nandina provides very nice texture and color.
Culture & Care Tips
Obsession Nandina is easy to grow in locations that provide well-drained soil and full sun to part shade. Consistently wet or soggy soil can cause problems with the roots and foliage. It is very low maintenance requiring little if any pruning and is quite drought tolerant when established.

Helpful Planting & Care Tips Provided By Our Experts...
How To Plant a Shrub in a Container or Pot
---
Put Abundant Color in Your Landscape Year Round With...

Works great with: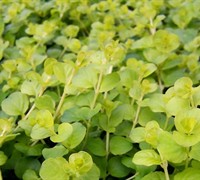 Aurea Golden Creeping Jenny
$29.99
$24.97
Dwarf Mondo Grass
$69.99
$54.97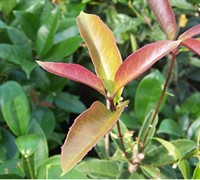 Fragrant Tea Olive
$25.97
$17.97
Windmill Palm - Trachycarpus fortunei
$62.97
$44.97
Bar Harbor Juniper
$24.99
$19.97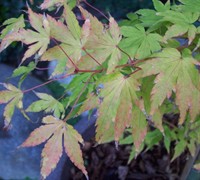 Sango Kaku Coral Bark Japanese Maple
$149.99
$124.97
Bordeaux Dwarf Yaupon Holly
$27.97
$19.97
Soft Touch Holly
$32.99
$25.97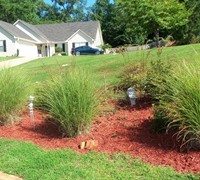 Maiden Grass - Miscanthus sinensis 'Gracillimus'
$27.97
$19.97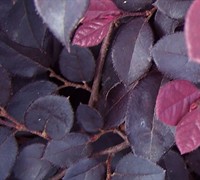 Purple Pixie Loropetalum
$48.97
$34.97
Customer Reviews
5
out of 5 stars from
1
total customer reviews
1 reviews
0 reviews
0 reviews
0 reviews
0 reviews
Most Helpful Reviews
Very pretty, very sturdy.
April 5th 2016
by Carla - Charleston, SC
Arrived in good condition, was packed carefully and is really starting to take off in our backyard.
New Arrivals at Gardener Direct: