Product Details
Lagerstroemia Hybrid 'Early Bird™ Purple JD827' PP22718' is a moderate growing shrub that can be grown in USDA Plant Hardiness Zones 7A through 7A. It matures to an average height of 5 feet to 6 feet and an average width of 4 feet to 6 feet, depending on climate and other environmental factors. It prefers growing in a location that provides full sun and grows best when planted in sand soil that is well drained. In the spring Early Bird Purple Crape Myrtle produces purple flowers. The foliage is medium green in color. It attracts visual attention and is resistant to deer.
More about Early Bird Purple Crape Myrtle...
Noteworthy Characteristics
If you love crape myrtles, you're gonna love Early Bird Purple. It's one of three in a unique series of semi-dwarf, early blooming crape myrtles. It's outstanding features and performance in the landscape earned it a spot in the the Southern Living Plant Collection! Whereas most crape myrtle start blooming in June at the earliest, the Early Bird Crape Myrtles start blooming a month earlier in May!
Uses
Early Bird Purple is useful in sunny areas of your landscape as a specimen or in groups to provide a larger splash of color. Also useful in flowering shrub borders or as a colorful natural hedge.
Culture & Care Tips
Early Bird Purple is not picky about soil type provided the soil is well-drained. Full sun is preferred and results in heavier flower production. Light shade is tolerated but with diminished blooming. All varieties of Early Bird Crape Myrtles have shown very good resistance to powdery mildew.
---
Helpful Related Articles
How To Prune A Crape Myrtle Tree
How To Prune A Dwarf Crape Myrtle Bush
How To Plant A Crape Myrtle Tree
How To Fertilize A Crape Myrtle Tree
Choosing The Best Crape Myrtle Tree
---
Put Abundant Color in Your Landscape Year Round With...

Works great with:
Blue Rug Juniper
$29.99
$19.97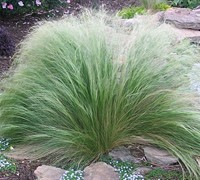 Pony Tails Grass / Mexican Feather Grass
$29.99
$24.97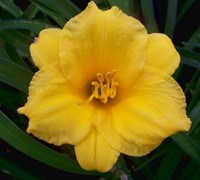 Hemerocallis Stella De Oro
$24.99
$19.97
Soft Touch Holly
$32.99
$25.97
Customer Reviews
5
out of 5 stars from
2
total customer reviews
2 reviews
0 reviews
0 reviews
0 reviews
0 reviews
Most Helpful Reviews
Early Bird Purple Crape Myrtle
September 5th 2015
by Gina - Corpus Christi, TX
Crape Myrtle got here in great condition.Packed well. Planted right away and it has done great! Love the flower and leaf color! Looks just as pictured! Planted in sun with good drainage and its thriving! Thank you ToGoGarden.com for the great addition to my garden!
Early Bird Purple Crape Myrtle Customer Review
April 2nd 2013
by Nina - Hartford, CT
Thank you for my beautiful Crape Myrtle! I live in an area that has hard winters so i used burlap to help protect the trees. It has done well and looks beautiful! I am so happy! I would recommend this plant and website to anyone wanting quality plants! I am so impressed, excellent service!
New Arrivals at Gardener Direct: