Product Details
Gardenia Jasminoides 'Kleims Hardy' is a moderate growing shrub that can be grown in USDA Plant Hardiness Zones 7A through 7A. It matures to an average height of 2 feet to 3 feet and an average width of 2 feet to 3 feet, depending on climate and other environmental factors. It prefers growing in a location that provides full sun and grows best when planted in sand soil that is well drained. In the spring Kleim's Hardy Gardenia produces white flowers. The foliage is dark green in color. It attracts visual attention and is resistant to deer. If you like fragrance, Gardenia Jasminoides 'Kleims Hardy' has fragrant flowers.

Kleim's Hardy Gardenia can be useful in the landscape along woodland borders and also in cottage gardens.
More about Kleim's Hardy Gardenia...
Noteworthy Characteristics
Kleim's Hardy is one of the most cold hardy gardenia on the market. Only G. 'Frost Proof' and G. 'Fall in Love' are rivals. This evergreen shrub is prized for its profusion of extremely fragrant, pure white, star-shaped blossoms in late spring or early summer. The shrubs is more dense and compact with very dark green, glossy leaves.
Uses
Groupings, Flowering Shrub Borders, Shrub Borders, Natural Hedge, Mass Plantings, Home Foundations, Slopes / Embankments, Container Gardens
Culture
As with other gardenia, Kleim's hardy prefers a moist well drained soil part sun. In our gardens we plant Gardenias where they will receive morning to early afternoon sun with mid-afternoon shade or filtered sun. Late afternoon and evening sun is okay.. Gardenias prefer a very acid soil ranging from 4.5 to 6.0. Alkaline soil can cause chlorosis and diminished blooming. That being said, yellowing and shedding of older leaves right before or after flowering is normal. To increase soil acidity add soil sulfur, chelated iron and/or aluminum sulfate. Follow application instructions on product label. Pruning is not required however can be done after bloom to maintain a more dense plant. Ceasing pruning two months prior to the first typical frost date in your area.
---
Helpful Planting & Care Tips Provided By Our Experts...
How To Plant a Shrub in a Container or Pot
How To Adjust Soil PH for Gardenia


Works great with: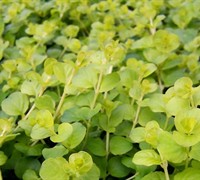 Aurea Golden Creeping Jenny
$29.99
$24.97
Soft Touch Holly
$32.99
$25.97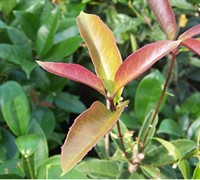 Fragrant Tea Olive
$25.97
$17.97
New Arrivals at Gardener Direct: