Product Details
Lagerstroemia Hybrid 'JD818' PP22697' is a moderate growing shrub that can be grown in USDA Plant Hardiness Zones 7A through 7A. It matures to an average height of 5 feet to 6 feet and an average width of 4 feet to 6 feet, depending on climate and other environmental factors. It prefers growing in a location that provides full sun and grows best when planted in sand soil that is well drained. In the summer Early Bird Lavender Crape Myrtle produces soft lavender flowers. The foliage is medium green in color. It attracts visual attention and is resistant to deer.

Early Bird Lavender Crape Myrtle can be useful in the landscape in foundation plantings and also in cottage gardens.
More about Early Bird Lavender Crape Myrtle...
Noteworthy Characteristics
If you love crape myrtles, you're gonna love Early Bird Lavender. It's one of three in a unique series of semi-dwarf, early blooming crape myrtles. It's outstanding features and performance in the landscape earned it a spot in the the Southern Living Plant Collection! Whereas most crape myrtle start blooming in June at the earliest, the Early Bird Crape Myrtles start blooming a month earlier in May. In our trial gardens, Early Bird Lavender exhibited excellent reblooming capabilities, blooming for at least three months.
Uses
Early Bird Lavender is useful in sunny areas of your landscape as a specimen or in groups to provide a larger splash of color. Also useful in flowering shrub borders or as a colorful natural hedge.
Culture & Care Tips
Early Bird Lavender is not picky about soil type provided the soil is well-drained. Full sun is preferred and results in heavier flower production. Light shade is tolerated but with diminished blooming. All varieties of Early Bird Crape Myrtles have shown very good resistance to powdery mildew.
---
Helpful Related Articles
How To Prune A Crape Myrtle Tree
How To Prune A Dwarf Crape Myrtle Bush
How To Plant A Crape Myrtle Tree
How To Fertilize A Crape Myrtle Tree
Choosing The Best Crape Myrtle Tree
---
Put Abundant Color in Your Landscape Year Round With...

Works great with: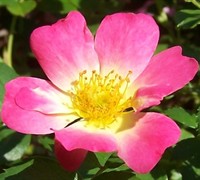 Pink Drift Rose
$32.97
$22.97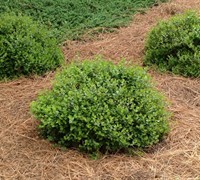 Rose Creek Dwarf Abelia
$46.97
$41.97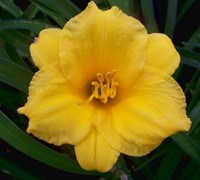 Hemerocallis Stella De Oro
$24.99
$19.97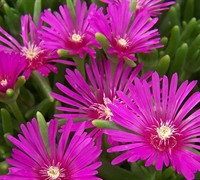 Delosperma cooperi - Purple Hardy Ice Plant
$24.99
$19.97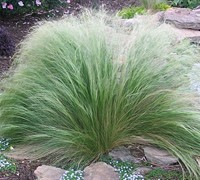 Pony Tails Grass / Mexican Feather Grass
$29.99
$24.97
New Arrivals at Gardener Direct: