Product Details
---
More about Chapel Hill Yellow Lantana...
Chapel Hill Yellow is a Dr. Mike Dirr creation that is a cross between 'Miss Huff' (the most cold hardy of all Lantana) from which it gets its superior cold hardiness, and 'New Gold' Hardy Lantana from whence it gets its bright yellow flowers and low and spreading growth habit of 16 inches tall by 2 to 3 feet wide. It is fast growing and quick to flower so gardeners in colder climates can enjoy it as an annual.
The dense, lemon yellow flower heads of Chapel Hill Yellow are numerous florets that sit atop leathery, dark green ovate leaves. The plant flowers continuously from spring until the frost!
Culture & Care Tips
***IMPORTANT CARE TIP!!! *** DO NOT PRUNE LANTANA IN THE FALL as this will ensure death of the plant! Wait until new growth begins to emerge in spring to remove dead stems. A mid-summer shearing to remove seedheads is okay.
Plant in full sun to light shade and well-drained garden soil and containers.
---
Helpful Related Articles Provided by Our Experts
You Can Have Color Year Round In Your Landscape & Gardens!
Works great with: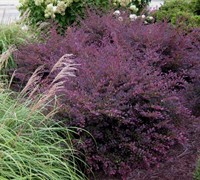 Purple Diamond® Loropetalum
(6)
$32.99
$23.97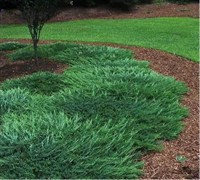 Bar Harbor Juniper
(2)
$26.99
$19.97
Princess Caroline Purple Fountain Grass - Pennisetum
$29.99
$19.97
Customer Reviews
(3)
5
out of 5 stars from
3
total reviews
3 reviews
0 reviews
0 reviews
0 reviews
0 reviews
Most Helpful Reviews
Lantana
May 13th 2014
by Louan - Clarksville, Arkansas
My lantana arrived in perfect condition. It is a nice, big healthy plant. Love it!
Hardy Lantana
May 8th 2014
by Nancy - Tulsa, Oklahoma
Plants arrived in good shape. Was pleasantly surprised at their size. Now are planted and hope they survive the winter this time. Last winter was severe here
Reply from Gardener Direct:
Hi Nancy - Glad to hear you're happy with the plants! In our gardens here in mid Georgia we're still waiting on some of our perennial lantana varieties to come back. After such a harsh and long winter some varieties might not emerge until the end of May or even in June. Some may have succumb to the 5 degree temperatures we had. That being said, we're seeing new growth emerging at the base of 'Sonset', 'Miss Huff' and 'Chapel Hill Gold' lantanas. (5/8/2014). One thing for sure, lantana that were pruned in the fall probably will not come back. Fall pruning almost ensures death of lantana plants. We wait to prune ours until we see new growth in spring. Constantly soggy soil is also a killer. Well-drained soil is a must!
Started Slow, Then Took Off in All Directions
April 14th 2014
by Gwen - Margate City, New Jersey
Just what I wanted! A shower of yellows to brighten up a corner. Stayed in bloom for ages. Buying more.
New Arrivals at Gardener Direct: