Product Details
More about Orchid October Magic Camellia....
Noteworthy Characteristics
No wonder this beautiful plant is one of the Southern Living Plant Collections finest. The Orchid October Magic Camellia is fast becoming a staple for professional landscape designers. Beautiful, white to blush, semi-double flowers have orchid pink shades to the petals. Produced in abundance, the blooms are simply stunning against the glossy dark green foliage. Plants reach 3 to 5 feet tall and 3 to 4 feet wide.
Uses
It's dense, compact form make Orchid October Magic camellia the perfect selection for foundation plantings or a colorful, evergreen hedge. Also works well in small to large groups in partly shaded landscape beds or large containers.
Culture
Camellias prefer a fertile, moist but well-drained, acidic soil. Constantly soggy soil is a slow killer. Your new camellia should not need regular watering after the first year unless there are extended periods of dry weather during summer. Camellias do best in partial shade or filtered sun. Avoid afternoon direct sun
Helpful Related Articles Provided By Our Experts...
How To Plant A Camellia Shrub
How To Prune A Camellia Plant
How To Fertilize A Camellia Plant
More Details...
USDA Zones: 7A-9B
Species: Sasanqua
Bloom Color: White with Orchid-Pink
Bloom Size: 2.5 inch
Bloom Form: Semi-Double
Bloom Season: Fall to Mid Winter
Growth Habit: Upright, Dense, Compact
Maintainable Height: 3-5 feet
Maintainable Width: 3-4 feet
Light Preferences: Filtered shade to light sun
Plant Uses: Hedge, Landscape Beds, Flowering Shrub Borders, Small Groupings, Large Groupings, Specimen, Foundation Plant, Large Containers
Works great with:
Soft Caress Mahonia
(3)
$29.99
$19.97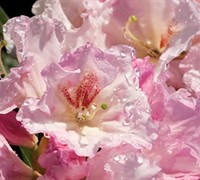 Southgate® Breezy™ Rhododendron
$37.99
$29.97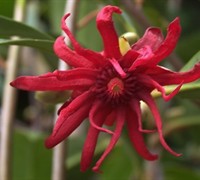 Florida Anise - Illicium floridanum
$29.99
$21.97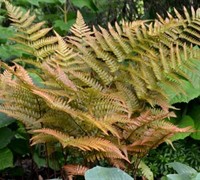 Autumn Fern - Dryopteris erythrosora
$24.99
$19.97
Halcyon Blue Hosta Lily
$23.99
$18.97
Customer Reviews
5
out of 5 stars from
1
total reviews
1 reviews
0 reviews
0 reviews
0 reviews
0 reviews
Most Helpful Reviews
Surprise
April 6th 2016
by Nancy - Stockbridge, Georgia
I was very surprised that this camellia bloomed in the first season (planted in the spring). Can't wait for this next season.
Reply from Gardener Direct:
Hi Nancy - Thanks so much for taking the time to provide us and visitors to Gardener Direct with your review. Happy to hear you got to see some flowers during its first bloom season. The flowers on this variety are gorgeous! Let us know if there's ever anything else we can help you with. We're at your service!
New Arrivals at Gardener Direct: