Product Details
More about Yellow Twig Cryptomeria...
Noteworthy Characteristics
To say that this cryptomeria has even a tough of real yellow to the foliage would be stretching the truth. But just because someone named it improperly doesn't mean it's not a great plant! The new twigs of this dwarf Japanese Cedar are brushed VERY lightly with a chartreuse yellow in spring; then they change to and stay bright green the rest of the year, without bronzing in winter. Short, finely textured foliage, gathered randomly in clusters at the crown make a very attractive, upright, pyramidal shrub that makes for a striking focal point. Slow growing.
Uses
Single specimen, accent, shhrub borders, natural hedge, home foundation plantings, container gardens, asian theme gardens, Xeriscape
Culture & Care Tips
Prefers a well-drained soil and full sun to part shade. In the South, a little break from the hot sun during the midafternoon hours of summer might be appreciated No pruning ever necessary. Feed in spring with a well-balanced, slow-release shrub and tree fertilizer. Drought tolerant when established however provide enough water to keep the soil moist but not soggy wet during the first growing season.
---
Helpful Planting & Care Tips Provided By Our Experts...
---
Put Abundant Color in Your Landscape Year Round With...
Works great with: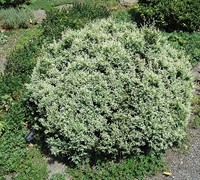 Snow False Sawara Cypress
$24.99
$26.97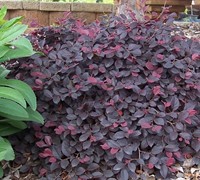 Purple Pixie® Loropetalum
(27)
$31.99
$23.97
New Arrivals at Gardener Direct: