Product Details
---
More about Autumn Twist Encore Azalea...
Noteworthy Characteristics
Perhaps the most unique of the Encore Azalea family, Autumn Twist produces an abundance of large, eye-catching white and purple striped blooms in spring, summer, and fall against dark green foliage. Some blooms may be all purple or all white which provides a multi-color effect. One of the most popular in the series. USDA Zones 6-9.
Uses
With a height of 4.5 feet and spread of 4.5 feet, Autumn Twist is useful in foundation plantings, in small or large groupings in landscape beds, as an informal colorful hedge, or singularly in containers.
Culture & Care
Encore Azaleas prefer a an acid soil that contains plenty of organic matter and is well-drained. Encores will tolerate all-day full sun however will also tolerate some shade. Too much shade and flowering will be diminished. 5 hours or more of direct sun per day is recommended. A light pruning and feeding after the first bloom phase can help stimulate new growth and encourage heavier bud development.
---
---
With Flowering Shrubs You Can Have Year Round Color!
---
Works great with: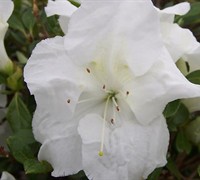 Autumn Angel Encore Azalea
(7)
$29.95
$19.97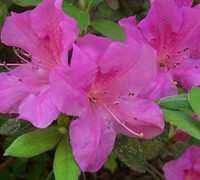 Autumn Amethyst Encore Azalea
$29.95
$19.97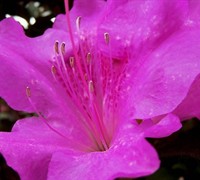 Autumn Royalty Encore Azalea
(2)
$29.95
$19.97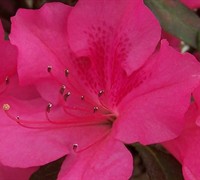 Autumn Sangria Encore Azalea
(2)
$29.99
$19.97
Customer Reviews
(3)
5
out of 5 stars from
3
total reviews
3 reviews
0 reviews
0 reviews
0 reviews
0 reviews
Most Helpful Reviews
excelllent plants!
April 18th 2014
by Marsha H. Magee - Longview, Texas
These plants were a very good deal for the price. All arrived in superb condition. I have already planted the 4 plants and all are blooming beautifully. The plants I ordered are my favorite variety of encore azaleas. I was so pleased to have found them at such a good price. I heartedly recommend these plants to any interested buyers. Proud gardner in TX.
encore azalea autumn twist
November 21st 2012
by Betty Chattin - Tamarac, FL United States
these came in good condition and look very beautiful
Excited to see its blooms!
May 13th 2012
by Judi Klug - Indianapolis, IN United States
What a beautiful possibility with this 'new' color! It arrived in great shape and is growing happily. I'm hoping it will survive our Zone-5-turned-6A winter.
New Arrivals at Gardener Direct: