Product Details
Autumn Angel Encore Azalea is a moderate growing shrub that can be grown in USDA Plant Hardiness Zones 7A through 7A. It matures to an average height of 2 feet to 3 feet and an average width of 3 feet to 4 feet, depending on climate and other environmental factors. It prefers growing in a location that provides morning sun with afternoon shade and grows best when planted in sand soil that is well drained. In the spring Autumn Angel Encore Azalea produces white flowers. The foliage is medium green in color. It attracts visual attention and is resistant to diseases.

Autumn Angel Encore Azalea can be useful in the landscape along woodland borders and also in rock or xeriscape gardens.

---
More about Autumn Angel Encore Azalea...
Noteworthy Characteristics
Autumn Angel Encore Azalea produces an abundance of pretty, pure white flowers that appear iridescent in the morning light. Flowers are produced in spring and fall and sporadically during summer. USDA Zones 7-9.
Uses
Autumn Angel is one of the mid-size Encore Azalea making it useful as a low, colorful flowering hedge, home foundation plant, as a background to lower growing plants or a foreground to taller growing plants, or in small to large groupings in sunny to partially shaded landscape beds.
Culture & Care
Encore Azaleas prefer a an acid soil that contains plenty of organic matter and is well-drained. Encores will tolerate all-day full sun however will also tolerate some shade. Too much shade and flowering will be diminished. 5 hours or more of direct sun per day is recommended. A light pruning and feeding after the first bloom phase can help stimulate new growth and encourage heavier bud development.
---
---
With Flowering Shrubs You Can Have Year Round Color!

Works great with: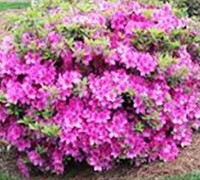 Autumn Amethyst Encore Azalea
$31.92
$29.97
Autumn Carnival Encore Azalea
$26.97
$29.97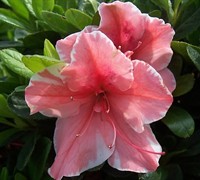 Autumn Sunburst Encore Azalea
$31.92
$29.97
Autumn Princess Encore Azalea
$31.92
$24.97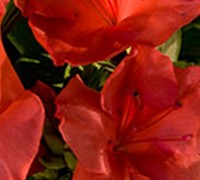 Autumn Sunset Encore Azalea
$31.92
$29.97
Customer Reviews
5
out of 5 stars from
7
total customer reviews
7 reviews
0 reviews
0 reviews
0 reviews
0 reviews
Most Helpful Reviews
Blooming!
September 28th 2016
by Shelia - Bloomington, IN
Azalea were delivered just a few day after i ordered them! Very happy! They were all in healthy condition, packed well and no damage at all. Planted some months ago and they are doing great and starting to bloom!
Reply from Gardener Direct:
Hi Shelia, Thank you for taking the time to share your experience we us at ToGoGarden.com. We are very happy to hear that your plants arrived in good time and healthy! We know our customers are excited to get their plants so we ship as soon as possible! Please let us know if there is ever anything we can do for you! Enjoy your Azalea!
Autumn Angel Encore Azalea Customer Review
May 30th 2015
by Rick - Knoxville, TN
Plants arrived safe and sound and very healthy. I especially like how easy your website is to navigate and that you have a great selection of plants! Much more convenient than driving all across town for my plants. Thank you!
Healthy plants
October 5th 2013
by Dora - Lake Charles, LA
Very beautiful plants!! They arrived on time very well packed and healthy. Thank you!
Autumn Angel Encore Azalea Customer Review
July 22nd 2012
by Alexandria - St. Louis, MO
Very happy with my experience with ToGoGarden.com! All my plants arrived healthy! Really impressed!!
Autumn Angel Encore Azalea Customer Review
April 17th 2012
by Michael - Lexington, KY
My Encore Azaleas were delivered in a timely manor and in great shape - very healthy plants! Customer service was kind and helpful too. I ordered 3 Azaleas and look forward to watching then grow.
Autumn Angel Encore Azalea Customer Review
March 19th 2011
by Teresa - Albany, NY
My Azaleas arrived fast and were delivered very healthy! I ordered them in a few different colors for the front and back yard. Really great quality and i was very happy with the great price!! Thank you i will order again!
Autumn Angel Encore Azalea Customer Review
May 2nd 2010
by Johnny - Oklahoma City, OK
Received my azaleas in great shape. Looked healthy and just as described. Thank you for the fast shipping.
New Arrivals at Gardener Direct: