Product Details
Ilex Vomitoria 'Bordeaux' is a moderate growing shrub that can be grown in USDA Plant Hardiness Zones 7A through 7A. It matures to an average height of 3 feet to 4 feet and an average width of 4 feet to 6 feet, depending on climate and other environmental factors. It prefers growing in a location that provides full sun and grows best when planted in sand soil that is well drained. The foliage is grey / silver in color. It attracts visual attention and is resistant to deer.

Bordeaux Dwarf Yaupon Holly can be useful in the landscape along woodland borders and also in theme gardens.
More about Bordeaux Dwarf Yaupon Holly...
Noteworthy Characteristics
Bordeaux is unique among yaupon hollies in that it produces colorful deep burgundy new growth throughout the warm season, which then matures to grey-green. It is an exceptionally tough evergreen shrub, being drought and heat tolerant but, as with all yaupon holly, it will tolerate damp soils better than many other species of holly.
Uses
It's naturally dense and mounding habit to about 4 feet in height with an equal spread, and the fact that it responds very well to shearing, makes the Bordeaux Yaupon one of the best evergreen shrubs for use in foundation plantings. The shrub can be kept to about half its mature size with regular pruning or shearing. It can also be useful as an underplanting for mid-size trees such as Crape Myrtle and Japanese Maples, or as a low-growing natural to formal hedge.
Culture & Care Tips
---

Helpful Planting & Care Tips Provided By Our Experts...
How To Plant a Shrub in a Container or Pot
How To Prune Holly Bush Or Tree
---
Put Abundant Color in Your Landscape Year Round With...

Works great with: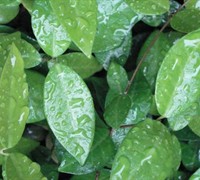 Asiatic Jasmine
$78.97
$55.97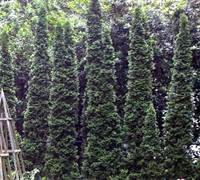 Degroot's Spire Arborvitae
$29.97
$20.97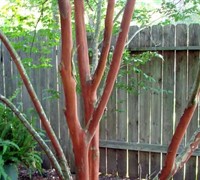 Natchez Crape Myrtle
$57.97
$43.97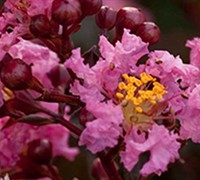 Delta Jazz Crape Myrtle
$55.97
$39.97
August Beauty Gardenia
$46.97
$41.97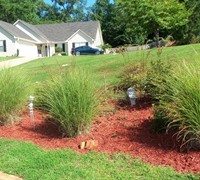 Maiden Grass - Miscanthus sinensis 'Gracillimus'
$27.97
$19.97
Carissa Holly
$44.97
$36.97
Dwarf Burfordi Holly
$27.97
$19.97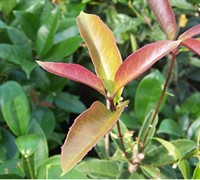 Fragrant Tea Olive
$25.97
$17.97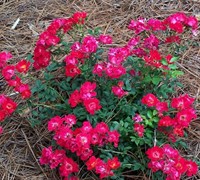 Red Drift Rose
$26.97
$23.97
Customer Reviews
4.5
out of 5 stars from
4
total customer reviews
2 reviews
2 reviews
0 reviews
0 reviews
0 reviews
Most Helpful Reviews
Healthy plant
May 28th 2015
by Mark - Marietta, Ga
Shipped fast and and plant was healthy.Good fit for my yard and is growing well.
Good Price
June 3rd 2012
by Krysta - Ruidoso,NM
My plants arrived fast and in great shape. They are planted now and coming along nicely so far.
Very pleased.
July 10th 2014
by Gina - Camden, AR
Never ordered my plants online before didn't even know you could but a friend told me about your site so decided to try. My bordeaux holly arrived safe and faster than i expected. Very pleased. Will order from again.
Thank you
April 28th 2012
by Molly - Brenham, Texas
So glad i could find this on your site, looked everywhere in my area and no luck. Hoping they grow as well as the others i have planted. Thank you for the fast shipping and great price.
New Arrivals at Gardener Direct: