Product Details
Ilex Crenata 'Compacta' is a slow growing shrub that can be grown in USDA Plant Hardiness Zones 6A through 6A. It matures to an average height of 3 feet to 4 feet and an average width of 3 feet to 4 feet, depending on climate and other environmental factors. It prefers growing in a location that provides full sun and grows best when planted in sand soil that is well drained. The foliage is dark green in color.

Compacta Holly can be useful in the landscape in foundation plantings and also in theme gardens.
More about Compact Japanese Holly...
Noteworthy Characteristics
Also known as the Compacta Holly, this boxwood-like holly is the perfect choice for creating formal hedges or shapes; anything from round to square to pyramidal...to animal figures! Does not like constantly soggy soil.
Uses
Compacta Holly is excellent for use in home foundation plantings, as a natural or formal clipped hedge, in small to large groupings, or in shrub borders. We like to use the Japanese Compact Holly to accentuate entryways; one on either side sheered to a round or pyramidal shape. It is also useful in containers.
Culture & Care Tips
The Compact Japanese Holly is easy to grow when provided well-drained soil and plenty of sunshine. Some light shade is tolerated. Consistently wet soil can cause problems for any of the Japanese hollies (Ilex crenata).
---

Helpful Planting & Care Tips Provided By Our Experts...
How To Plant a Shrub in a Container or Pot
How To Prune Holly Bush Or Tree
How To Plant a Shrub in a Container or Pot
---
Put Abundant Color in Your Landscape Year Round With...

Works great with:
Variegated Liriope
$26.97
$18.97
Berkmans Golden Arborvitae
$54.99
$49.97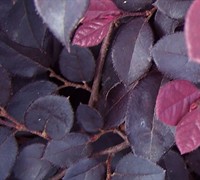 Purple Pixie Loropetalum
$48.97
$34.97
Blue Rug Juniper
$29.99
$19.97
Green Mound Juniper - Japanese Garden Juniper
$19.97
$13.97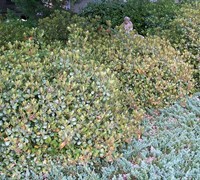 Snow White Indian Hawthorne
$25.97
$17.97
Customer Reviews
5
out of 5 stars from
4
total customer reviews
4 reviews
0 reviews
0 reviews
0 reviews
0 reviews
Most Helpful Reviews
Very nice!!
May 15th 2015
by Barbara - Syracuse, NY
Very happy with purchase! My plants arrives full and lush! Great quality!
Reply from Gardener Direct:
Hi Barbara, Thank you so much for taking the time share your experience with To Go Garden. We are so happy to hear you love your plants! Please don't hesitate to let us know if there is ever anything we can do for you in the future!
I love it!
April 18th 2014
by Tamyra - Salem, Oregon
I was concerned that it took a week for delivery, but was happy when I opened the box to find a perfectly good plant. I love the plant that I ordered! If I can't find any here at the nurseries, I will order more. I had a very good experience with ToGoGarden.com.
Japanese Holly
March 22nd 2013
by Keith - Roanoke, Virginia
Beautiful hollies. They were trimmed prefect and i was impressed with packing. Planted last year and they are doing very well. Cut only once last fall. Will buy more in the future.
Compact Japanese Holly
April 29th 2012
by Deborah - Southington, CT United States
My plants arrived very quickly. They were well packed and didn't suffer at all in shipping. The plants were large and healthy and are now doing well in our garden. I had trouble finding this particular variety of holly locally and was a bit nervous about buying online, but I will not hesitate to use ToGoGarden.com again.
New Arrivals at Gardener Direct: