Product Details
Spirea Bumalda 'Anthony Waterer' is a fast growing shrub that can be grown in USDA Plant Hardiness Zones 5A through 5A. It matures to an average height of 2 feet to 3 feet and an average width of 3 feet to 4 feet, depending on climate and other environmental factors. It prefers growing in a location that provides full sun and grows best when planted in sand soil that is well drained. In the spring Anthony Waterer Spirea produces fuchsia flowers. The foliage is medium green in color. It attracts butterflies and is resistant to deer.

Anthony Waterer Spirea can be useful in the landscape along woodland borders and also in rock or xeriscape gardens.

More about Anthony Waterer Spirea...
Noteworthy Characteristics
Anthony Waterer Spirea is a low-growing, mounding shrub that produces an abundance of beautiful, fuzzy, pinkish-purple flat-topped flowers from late Spring through Summer. If faded flowers are sheared you can expect a repeat bloom. The flowers are attractive to butterflies. Foliage takes on attractive red hues in Fall.
Uses
Anthony Waterer Spirea is useful in the landscape as an accent plant, in small small to large groupings or as a border in landscape beds, islands and foundation plantings. A great choice for flowering shrub borders, colorful natural hedge, erosion control on slopes and embankments, butterfly gardens, and cottage gardens,
Culture & Care Tips
Anthony Waterer Spirea is an exceptionally easy plant to grow in locations that provide well-drained somewhat loose soils and plenty of sun. It is low-maintenance plant that is very drought tolerant once established. Deadheading after flowering will encourage another flush of flowers. Can be hard pruned in late winter to rejuvinate the plant.
---

Helpful Planting & Care Tips Provided By Our Experts...
---
Put Abundant Color in Your Landscape Year Round With...

Works great with: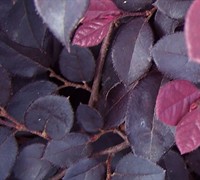 Purple Pixie Loropetalum
$48.97
$34.97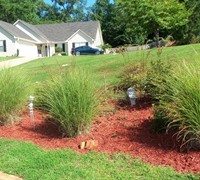 Maiden Grass - Miscanthus sinensis 'Gracillimus'
$27.97
$19.97
Blue Rug Juniper
$29.99
$19.97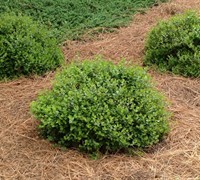 Rose Creek Dwarf Abelia
$46.97
$41.97
Customer Reviews
5
out of 5 stars from
3
total customer reviews
3 reviews
0 reviews
0 reviews
0 reviews
0 reviews
Most Helpful Reviews
Great!!
March 18th 2016
by Trisha - Springfield, MO
Thank you for my beautiful spirea it arrived in perfect condition. Looking forward to watching it grow and bloom!
Reply from Gardener Direct:
Hi Trisha,Thank you for taking time to share your experience with ToGoGarden.com. We are very happy to hear you love your Spirea and that it arrived in perfect condition, that makes our day! Be sure to send us a photo when it blooms. Please let us know if there is ever anything you need in the future!
Anthony Waterer
May 28th 2015
by Harrison - Charlotte, NC
was my 1st time ordering plants online. They arrived healthy and very pretty. Shipped real fast will order again from you.
Anthony Waterer Spirea
June 27th 2012
by Lynn - Savannah, GA
So impressed with the condition of my plants when they arrived! Wow, y'all are good! Everything was in great shape and healthy.Looks great in my yard!
New Arrivals at Gardener Direct: